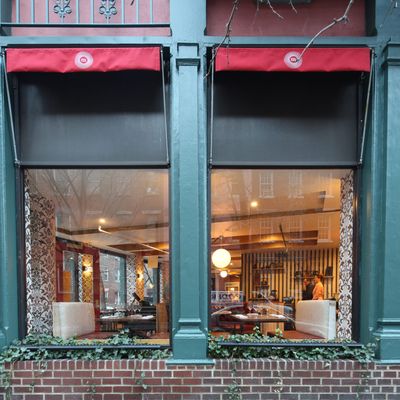 The restaurant opened less than two months after Hurricane Sandy.
Photo: Melissa Hom
Eater learns that Alicia Nosenzo and Harold Dieterle have decided to close the Marrow, their nearly two-year-old restaurant that derives its menu from the traditional dishes of Italy and Germany. Our own Adam Platt gave the restaurant one star in his 2013 review — Pete Wells also gave it one star — but the critic praised its namesake dish in his Where to Eat 2014 list, and the house stout- and molasses-rich cake got a prominent shout-out in New York's "Best of" issue.
While sister restaurants Kin Shop and Perilla remain open (and thriving), the chef says it was a straightforward, unsentimental economic decision to pull the plug on his newest restaurant. "We weren't hitting the numbers we needed to hit, so we decided to close it down," Dieterle tells Eater. He adds that he's looking to help land pastry chef Jennifer Tafuri a new gig, and adds that he and Nosenzo have found a new tenant to take over the lease and the liquor license.
[Eater]