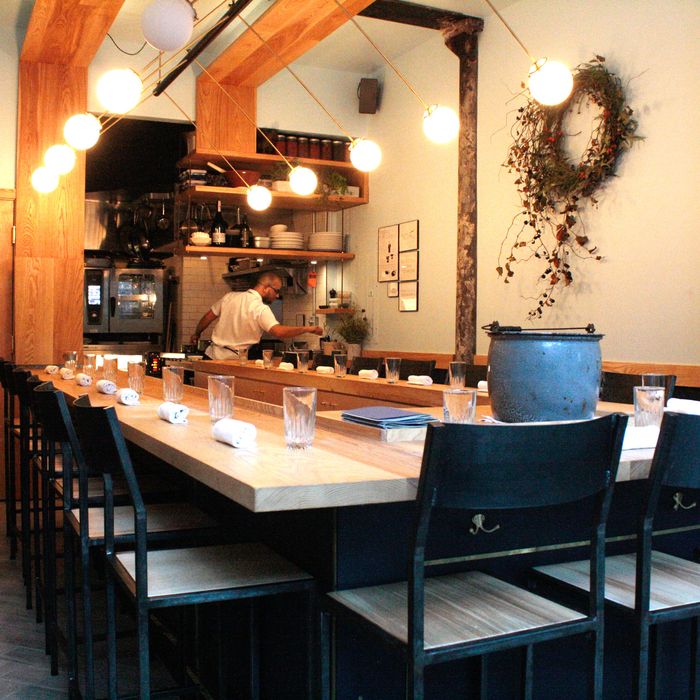 The 18-seat bar.
Photo: Tirzah Brott/New York Magazine
Last week, we told you about Semilla, the new restaurant from José Ramírez-Ruiz and Pam Yung, late of the pop-up Chez José. Here's a look at some of their vegetable-centric fare, plus a peek at the diminutive space. From the looks of the room, with its herringbone-patterned, ceramic-tile floor and ash-wood counter, it's safe to say the ghosts of the previous tenant, the unabashedly divey Lake Trout, have been fully exorcised.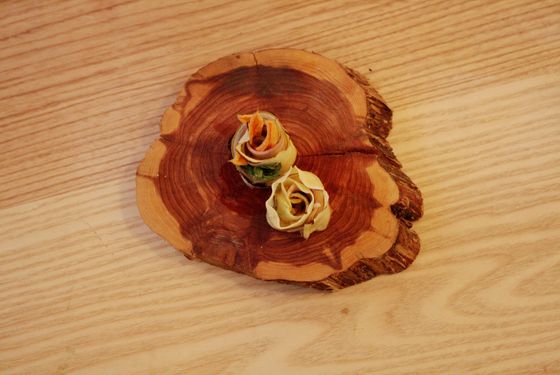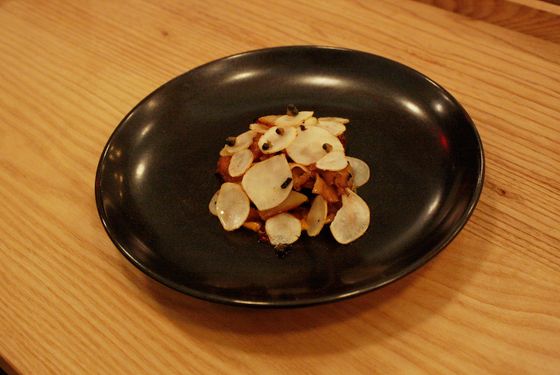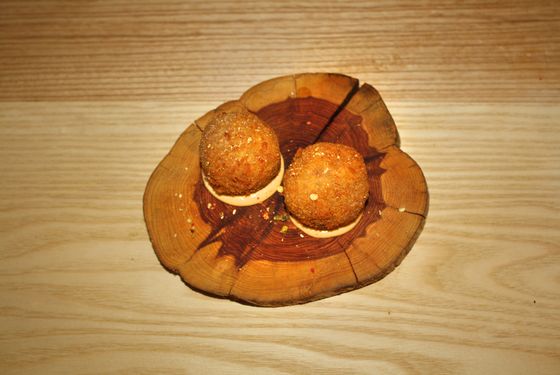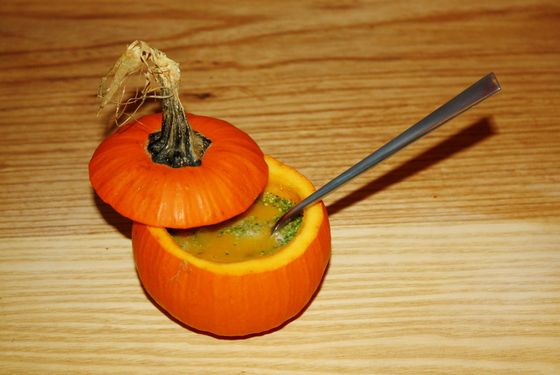 *This article appears in the November 3, 2014 issue of New York Magazine.
Related: 'Veggie-Forward' Williamsburg Pop-Up Chez José Is Reborn As Brick-and-Mortar Semilla