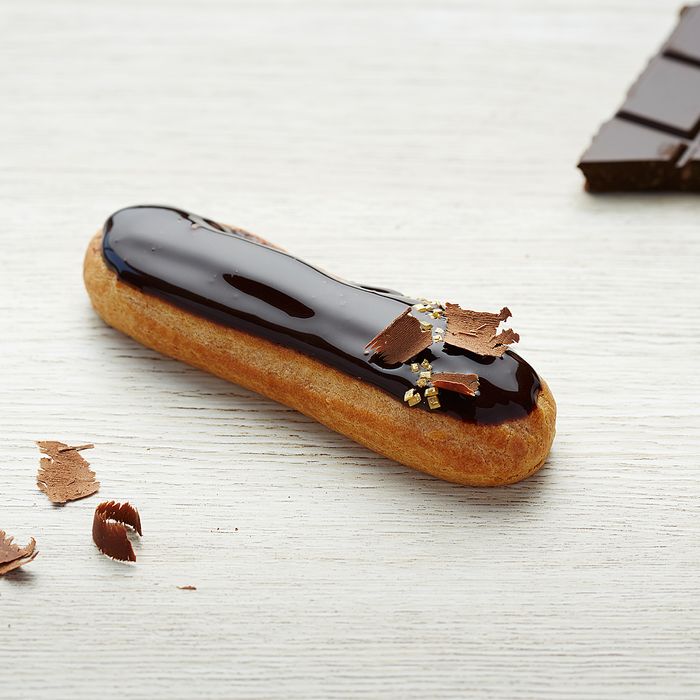 It's really never been a better time to be a French pastry in the city.
Photo: Sylvain Renault
Our friends over at Bedford + Bowery report the exciting news that the restaurant and café ecosystem of the Lower East Side is now sufficiently diverse enough to support the existence of an all-éclair shop. Owner Thomas Cardaccia and chef Antoine Pelhate will soon debut Les Jardins de la Duchesse, presumably because "Éclair Warehouse" is a tacky name, at 138 Orchard Street. In great news, there will apparently be salted butter, coffee, and vanilla flavors in addition to the beautiful Valrhona-slicked classic seen above. And perhaps because there's no limit to what pâte à choux can do, the Duchesse is also exploring her savory side.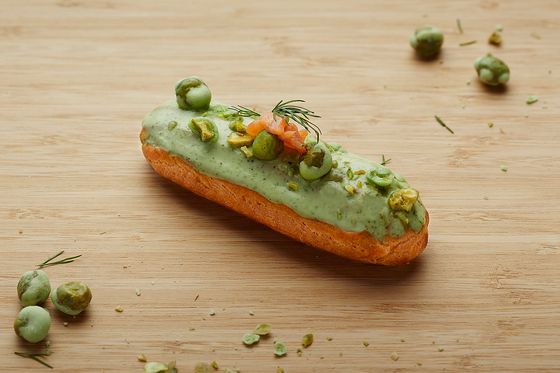 As it goes with savory crêpes, it turns out, chefs have been known to slice éclairs lengthwise and stuff them with everything from sliced ham to foie gras torchons. Les Jardins de la Duchesse's sample menu has got an open-faced Caprese version, as well as one with goat cheese that's bound with a bacon strip. There's a chicken curry éclair, as well as one made with smoked salmon and Philadelphia cream cheese, with a coup de grâce of wasabi-dill icing. Bedford + Bowery says the shop will also serve hot white chocolate by the cup, which — who knows? — may turn out to be the really shocking menu item.
[B+B]