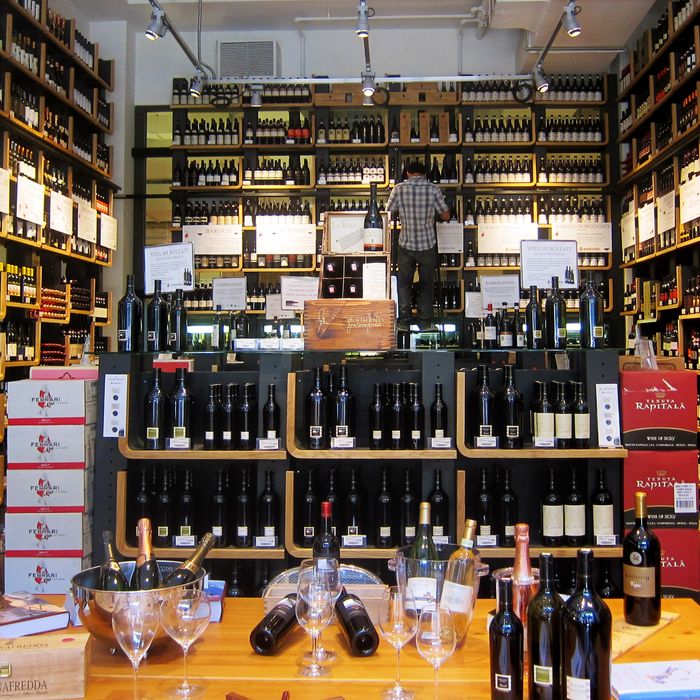 Welcome back, Mr. Montepulciano.
Photo: Paola Messana/AFP/Getty Images
Back in March, pretty much everyone who'd ever purchased an excellent Barbera d'Alba from Eataly Vino was utterly crushed to find out that the wine shop was facing a $500,000 fine and a six-month closure imposed by the New York State Liquor Authority. Mario Batali, Joe Bastianich, and Lidia Bastianich's group was censured by the agency because it had allegedly "suppressed information" about connections between their wine production and retail divisions. The partners rolled all the barolo from the shelves at cut rates and installed a spiffy new Nutella bar, much to the delight of many thousands of crepe- and cookie-adoring fans.
But it's fall, which means rainy days and truffles in Piedmont and a big pot of garganelli on the stove, and the shop is now back after some time away. Plus, Nutella doesn't really pair with bollito misto, so as an incentive to help everyone move on after all those hazelnut crepes, the shop is offering 20 percent off a selection of 30 wines for the next ten weeks. As an added triumphant flourish, Eataly will also hand out complimentary glasses of sparkling wine tonight.
Related: Eataly's Wine Shop Closing for Six Months
[Eater NY]