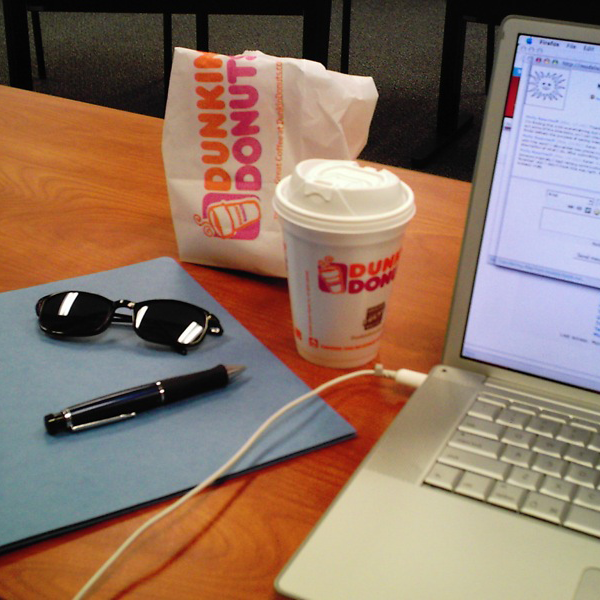 So many cat videos to watch today.
Photo: Aaron Tyo-Dickerson/flickr
With reliable Wi-Fi and sometimes even an electrical outlet to spare, Starbucks is basically the go-to "coffice" of telecommuters everywhere. A new study by WeFi of internet use at 45 million hot spots in national coffee chains, however, shows the real laptop lingerers are at Dunkin' Donuts, nursing their Coolattas for twice as long as their counterparts at Starbucks and Tully's, third and second on the list, respectively. More than that, though, the chain's customers turn out to be data hogs.
What's going on here? In a nutshell, Starbucks customers are busy toying with the wording on their latest Missed Connections post, or are otherwise toiling away on novels about life in Brooklyn, maybe, and use less data (24.26 MB on average) than those at Dunkin,' who are tearing through YouTube videos, scaling Facebook walls, and Twitter feeds (47.45 MB on average). Since ditching AT&T; for Google, Starbucks now has the fastest download speeds (0.18 mbps), but despite the discrepancies, when it comes to coffee chain internet use, it seems that America's social networks also run on Dunkin'.