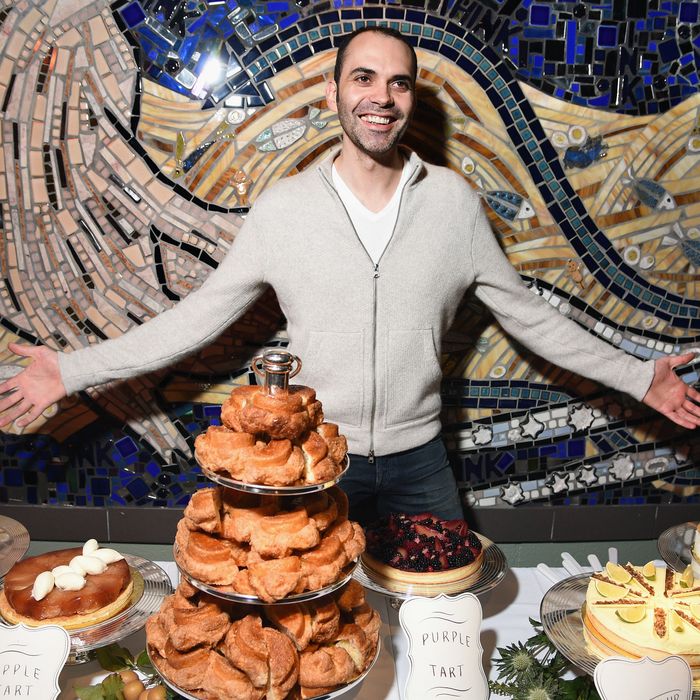 City Bakery owner (and pretzel croissant inventor) Maury Rubin made waves yesterday when it was revealed he's no fan of Dominique Ansel's croissants. In short, they're "lousy," Rubin told The New Yorker's Adam Gopnik, adding, "When the Cronut became a thing, I just thought, Oh, my God, that's perfect! His croissant sucked, so he threw it in oil."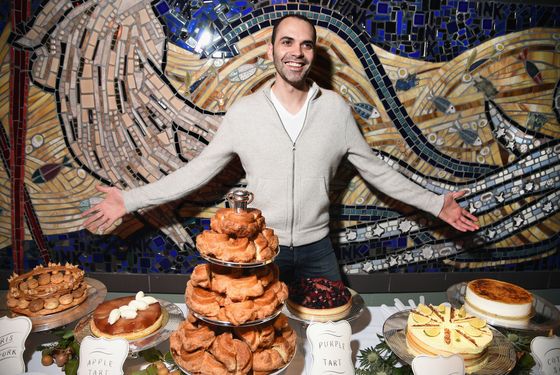 Harsh words indeed, so when Grub Street caught up with Ansel himself last night at Ivan Ramen during Bon Appétit's launch party for the Cronut king's new cookbook, we asked him about the charges leveled against his pastries.
Maury Rubin mentioned that he didn't really care for your croissants, and that there seems to be a divide between what he thought of as "pastry chefs" and regular bakers. What do you think of that?
Well, you know, I'm a French chef. I've been trained since age 16. I've worked in bakeries since my young age, and I've been training with the best chefs in France. This is my background.
So you stand by your croissant?
I stand by my croissant.
Have you had his pretzel croissant?
I have not.
Do you plan to try it?
Why not?
Perhaps Rubin should bring a couple of pretzel croissants along next time he stops by Ansel's bakery.
Earlier: City Bakery's Maury Rubin Trashes Dominique Ansel's 'Lousy' Croissants