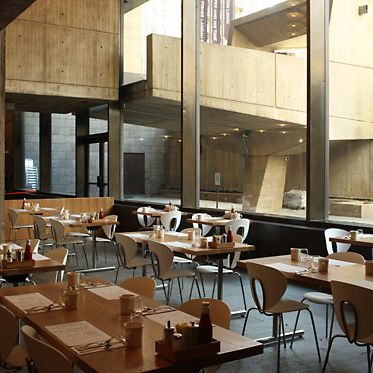 It'll be back in the spring of 2015.
Photo: Melissa Hom
The final weekend of the Whitney Museum of American Art before its big move downtown also signaled the temporary closing of Untitled, the farm-to-table café helmed by chef Chris Bradley and operated by Danny Meyer's Union Square Hospitality Group. Yesterday, the restaurateur thanked the venue's regulars on Instagram while pinpointing May of next year as the expected date for Untitled's Meatpacking District debut.
In addition to this, there's the 4,000-square-foot Porchlight opening in West Chelsea, and rumors of a forthcoming Bryant Park project. Next year is shaping up to be a year of big changes for USHG: The original Shake Shack in Madison Square Park is now closed for renovations, and Union Square Cafe will close sometime next fall. The restaurant, which was Meyer's first and turns 30 in 12 months' time, is expected to reopen elsewhere.