He's looking at you, kid.
Photo: Courtesy of the Ritz Paris
The grand Hôtel Ritz Paris is closed until the middle of next year, so Colin Peter Field of the famed Bar Hemingway seized the opportunity to go on an extended bartender's sabbatical, of sorts, round the world — he was just in Honolulu, for example, where he infused Maker's Mark with kiawe charcoal smoke. Starting next Monday, Field will be at the the Mark Restaurant by Jean-Georges and the bar for a short week of guest shifts. Forbes dubbed him the World's Best Bartender back in 2001, and the title stuck for a reason: In addition to serving "Serendipity," his famous Calvados and Champagne cocktail, Field will pour French 75s made from the original Stork Club recipe, meaning the drink is served in a big tumbler, and more. In lieu of souvenirs, Field is also gifting the establishment with a namesake drink made with tequila añejo and crushed cucumber.
The menu below is a great reminder of one of the city's most unspoken cocktail rules: If you're going to pay $17 for a cocktail, why not pay $17 for one made by one of the best?
The Mark Cocktail $17
Tequila añejo, freshly crushed cucumber. Salted apple garnish.

Inspired Mary $17
Tequila, tomato Juice, yuzu juice, lemon juice. Soja espuma of celery and radish with crushed Sichuan pepper.

Fresh Advoccat $17
Vodka, white cacao liqueur, vanilla syrup, egg yolk, fresh cream, grated chocolate.

French 75 (Stork Club) $18
In a tumbler: Lemon juice, sugar, gin, lots of ice and delicious Champagne.

Modern Martini $17
Beautifully frozen gin with a drop of Italian olive oil.

Serendipity $17
Calvados Pay's d'Auge, clear apple juice, fresh mint, a point of sugar, Champagne.

Sorrento $17
Limoncello and prosecco over ice in a white wine glass
An added bonus here is that Jean-Georges Vongerichten's menu will also be available.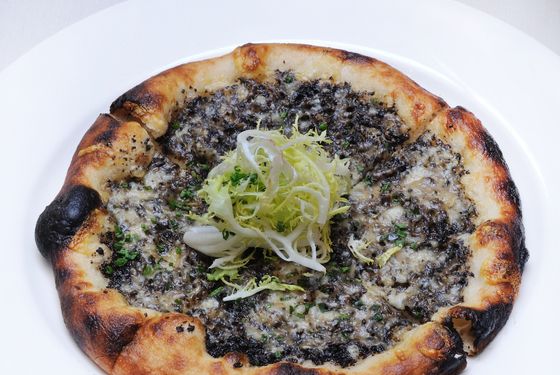 Field will be doing his bartender sabbatical thing at the Mark's bar from October 6 through 11.
25 E. 77th St., nr. Madison Ave.; 212-606-3030