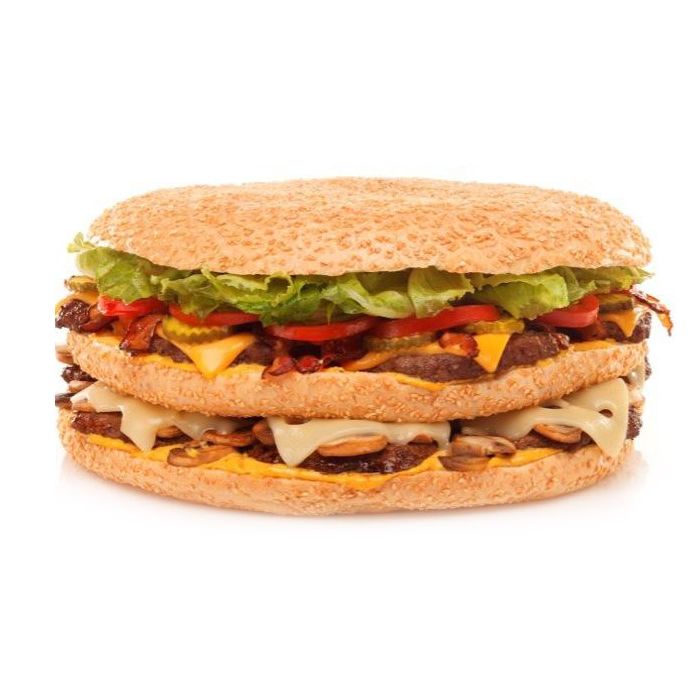 In the highly competitive world of absurd concession foods, this item released just in time for the Charlotte Hornets season opener at Time Warner Cable Arena may take the metaphorical cake.
Called Hugo's Boss Burger (presumably not a sartorial pun so much as a coincidence of literal description — Hugo the mascot's burger is unstoppable), it's a double-decker weighing in at eight pounds, it's the brainchild of concessionaire Levy Restaurants' executive chef and Charlotte native Aaron Cox, and its Swiss cheese, cheddar cheese, melted cheese, bacon, mushrooms, et cetera, sets you back $70.
The fans may be rooting for the Hornets, but eating this burger means you root for 'Merica. All signs point to fries on the side, regardless.