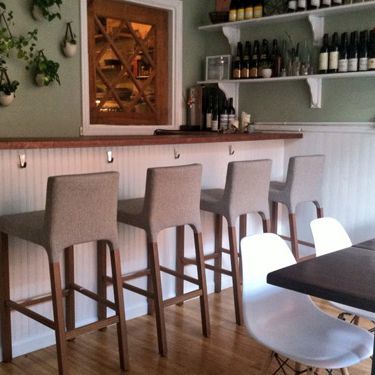 Take Root in Brooklyn has 12 seats and one seating per night.
Photo: Courtesy of Take Root
After years of throwing the spotlight on young chefs like Atera's Matthew Lightner and Betony's Bryce Shuman, Esquire critic John Mariani has ceded his "Best New Restaurants" package to Josh Ozersky, and here we have the editor-at-large's inaugural picks: The Cecil in Harlem, where the menu is "thrillingly unique," has taken Restaurant of the Year honors, while Austin-based chef Paul Qui has been named Chef of the Year. The rest of the list is a little more far-flung than Mariani's picks traditionally were, making stops in Winter Park and Richmond, and Ozersky, a noted anti-Brooklyn pundit, even managed to squeeze a single Carroll Gardens restaurant in there.
The diminutive but mighty Take Root — "an oasis of passion, a crack in the rock of a cynical world" — was singled out, as was Kevin Gillespie's Atlanta restaurant Gunshow and Sean Brock's Nashville outpost of Husk. April Bloomfield and Ken Friedman's lauded revival of Tosca in San Francisco is a study in the city's "minimalist cuisine," and a slight departure from Bloomfield's meat-focused menus. John Tesar, the Dallas chef who openly abhors critics and has an Ozersky burger on his menu, was recognized for Knife, his steakhouse. Here's the full list, with honorees beyond the Cecil listed alphabetically.
Restaurant of the Year
The Cecil, New York

Cask & Larder, Winter Park
Chi Spacca, Los Angeles
The Commissary, San Francisco
Faith & Flower, Los Angeles
Gunshow, Atlanta
Husk, Nashville
Knife, Dallas
Nico Osteria, Chicago
Rappahannock, Richmond
Take Root, Brooklyn
Tosca Cafe, San Francisco



Related: Here Are the 2015 Michelin Stars for New York City
[Esquire]