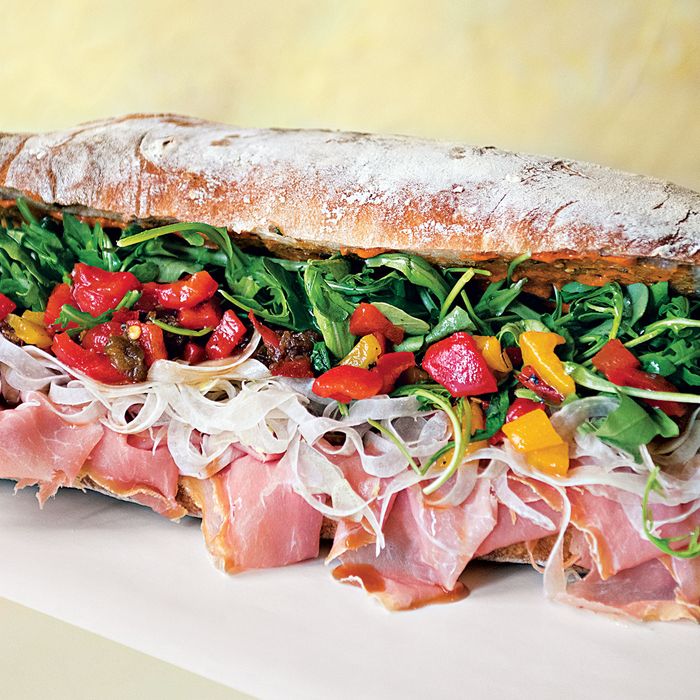 Alidoro's new namesake prosciutto sandwich.
Photo: Bobby Doherty/New York Magazine
Everyone's favorite tiny Italian sandwich shop, Alidoro, might be known as much for what it offers its customers (delicious, exquisitely dressed heros on a range of good breads) as for what it does not (chips, pickles, glasses of water, forks, spoons, knives, plates, bathrooms, a tolerance for scofflaws who don't order by sandwich name). No more. At the comparatively spacious new midtown outpost, sandwich guru Walter Momente is supplementing the menu with tea, coffee, and salads, not to mention breakfast. There are 40 seats, too, and a new namesake prosciutto sandwich (pictured). You still have to order by sandwich name, though.
Alidoro, 18 E. 39th St., nr. Madison Ave.; 646-692-4330
*This article appears in the November 3, 2014 issue of New York Magazine.