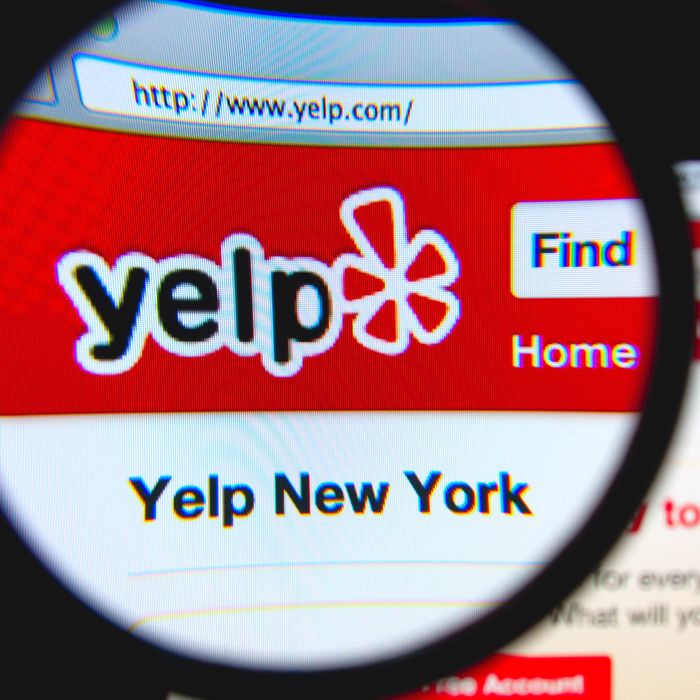 Zero stars for that kind of disservice.
Photo: Shutterstock
Critics get giddy at the thought of Yelp getting slapped for allegedly extorting businesses, ostensibly to sell ads, but a ruling this week by the Ninth U.S. Circuit Court of Appeals in San Francisco may have everyone rethinking their sense of justice. In a 3-0 decision, judges unanimously said the "threat of economic harm" when Yelp shuffles the order and appearance of its reviews is "at most, hard bargaining," and not extortion. The plaintiffs' lawyer says he'll start strategizing an appeal as soon as he recovers from being "in shock at this ruling."
For small-business owners, including restaurateurs, the implications of the court's language are probably best paired with a potent antacid: In short, the decision indicates that the removal of positive reviews — which, of course, greatly buoy the standing of any business — cannot be considered extortion because Yelp isn't obliged to publish them at all. At the same time, promoting negative reviews isn't extortion because Yelp is free "to post and sequence" at its discretion, and, at least in this particular case — with plaintiffs who own businesses like a dental practice and a furniture-restoration shop — there's no evidence Yelp itself wrote any of the one-star reviews they allege materialized after they refused to buy ads on the site.
For those who follow their own reviews with vigilance, the development is obviously problematic, because it seems to indicate at least some part of the fate of any business is beyond their control. Or, as a tech-industry researcher put it to the San Francisco Chronicle: "If Yelp is permitted to do this, will they? They said they aren't, but will they in the future? That's going to be the bigger question."