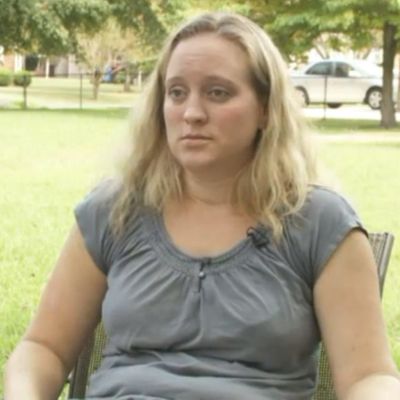 Under normal circumstances, when a restaurant asks a breastfeeding mother to leave, there's little doubt about who's to blame. But at Big Woody's Bar & Grill in Chesapeake, Virginia, things are a little more complicated. A mother, Crystal McCullough, says she was asked to leave for baring her breasts. But a manager at the restaurant says it was because McCullough had a beer and a shot of Fireball in front of her while she fed.
The mother told local news station WKTR that the beer and the shot were "for after I was done … I had one sip of beer and I'm not planning on the rest until after I'm done nursing."
As happens in these situations, the restaurant's Facebook page has exploded with comments since the incident this past week.
McCullough wants to organize a nurse-in to protest the treatment she received, while Big Woody's co-owner Jeff Leroy is hoping he can turn the situation into something more positive. He tells WKTR he'd like to use this to help start a conversation "on educating people on how to breastfeed in public. Because again, we don't have a problem breastfeeding in public. Women are allowed to breastfeed in here."
The restaurant also posted this message to its Facebook page:
Our sincere apologies for not responding sooner, but due to the seriousness of the issue, we wanted to make sure to interview staff and patrons and review our security video to be sure of all the facts. Let us first state that we are very sympathetic to the needs and cares of all our nursing mothers. In our five years of being in business, this is the only issue involving the treatment of breast feeding mothers.
With that said, in this particular incident, we were asked to address concerns by other patrons who were observing the situation. Our manager went to address those concerns and accommodate all parties involved. Unfortunately, we were unable to do this and attempted to rectify the situation amicably without success. We feel that providing more details publiclly would not benefit the situation. We would rather use this incident as an opportunity to provide knowledge to others and help educate the public on the rights of nursing mothers.

We have always strived to be a positive influence in our community and our mission is to provide a safe and comfortable environment for all of our customers, regardless of age.

Respectful Regards,
Big Woody's Ownership and Management