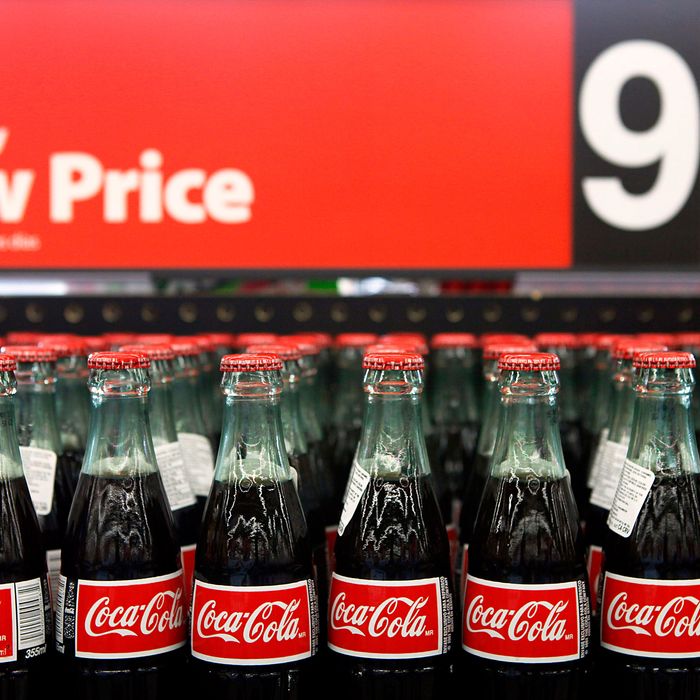 "Roll those prices back," says the attorney general.
Photo: Patrick T. Fallon/Bloomberg via Getty Images
New York Attorney General Eric Schneiderman said today that Walmart will pay $66,000 in false-advertising charges related to a Coke ad that ran to promote a Father's Day sale. The retailer advertised it was selling Coca-Cola 12-packs for the low price of $3, but registers rang the soda up at $3.50. Several people complained and were "falsely told them that New York has a 'Sugar Tax.'"
Other workers opted out of the Bloombergian surcharge story and told other customers that the nationally distributed circular's sale price simply "did not apply" in New York, which turns out to be a violation of the state's General Business Law. Schneiderman's office said 66,000 12-packs were sold this way, or the equivalent of some 4,500 cavities.
[NY AG via Consumerist]