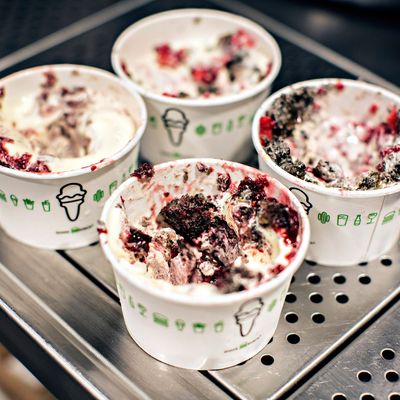 We'll take four.
Photo: Courtesy of Shake Shack
Shake Shack is doing its hippest product rollout of all time today, the Staple Concrete, which is a partially edible collaboration with Doughnut Plant and Staple Design. The edible part is the Shack's classic vanilla custard plus raspberry jam and chunks of black-sesame-glazed cake doughnut and is available at eight locations around town through September 21. And if you really want to go all-in, feel free to add on limited-edition T-shirts by Staple Design founder Jeff Ng, "a diehard Doughnut Plant fan," or sunglasses incorporating a third designer, Knockaround. A look at the crucial secret ingredient, straight ahead.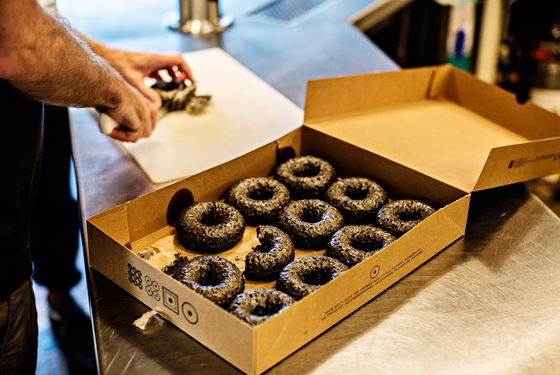 The wearable portion of the collaboration is right here.