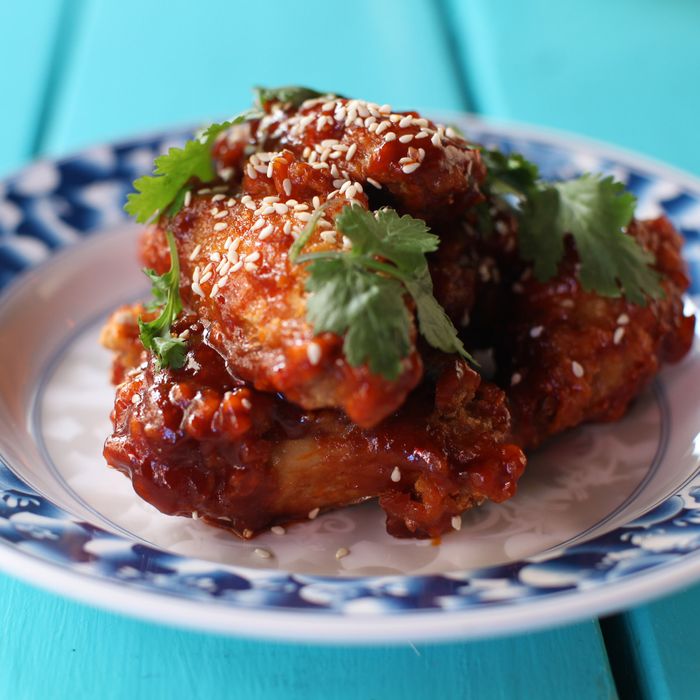 The Gochujang-and-Buffalo wings at Seoul Kitchen.
Photo: Melissa Hom
Last night, New York saw the opening of Seoul Chicken. And, as its name suggests, chef Chaz Brown's Lower East Side restaurant specializes in Korean-style fried chicken: In fact, Brown serves whole and half-birds, fried thighs, and seven different kinds of wings. (Non-chicken snacks include kimchi fries, kale salad with orange and sesame, and pork riblets with herbs and chili.) The jumbo wings come from a farm upstate and are sourced through Hell's Kitchen butcher Piccinini Brothers, but the main draw here are all the different preparations. To help you make your decision, should you visit, here's a look at everything Brown's kitchen does to its wings.
First up are the fish-sauce-and-garlic wings: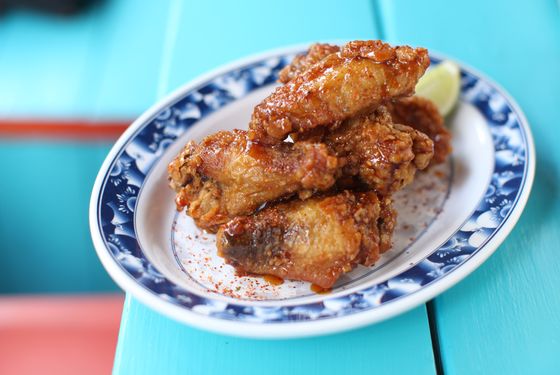 These are the palm sugar and calamansi wings. Calamansi is a ruthlessly sour citrus fruit, hence the need for the additional sugar.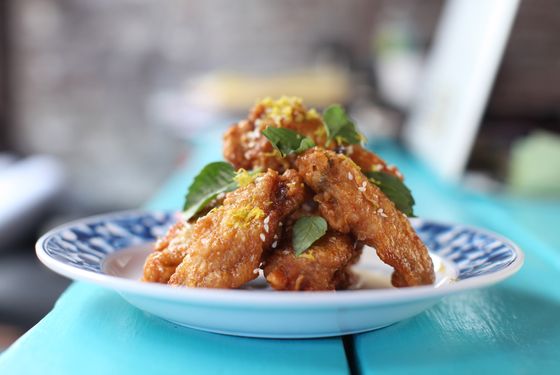 The habañero-and-kimchi wings are as intense as you'd expect: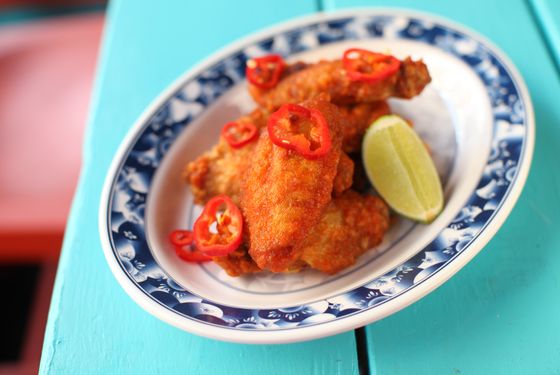 While the sriracha and honey-sauced wings are gentler, and they get some lime wedges on the side: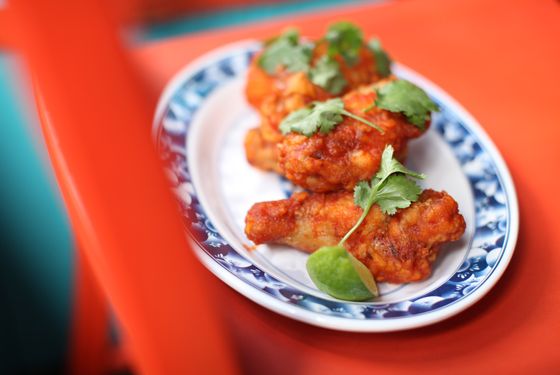 The Szechuan peppercorn and sea salt wings take an altogether different approach, drier than the sauced versions, they nevertheless carry Szechuan pepper's tell-tale numbing heat: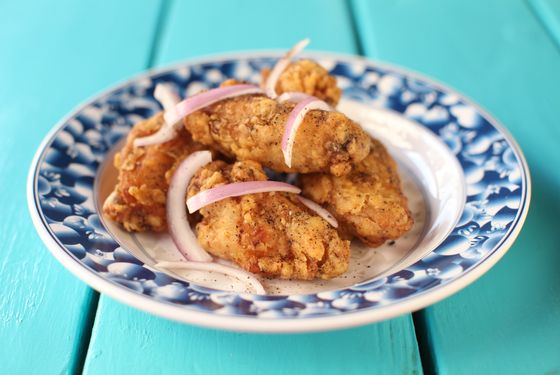 In addition to this lineup, Seoul Chicken also serves a "Seoul dry spice" wing, which isn't sauced. Its flavors, part of one of Brown's private blends, include turmeric, black pepper, and dehydrated garlic.
Lastly, here's a look at the natty dining room.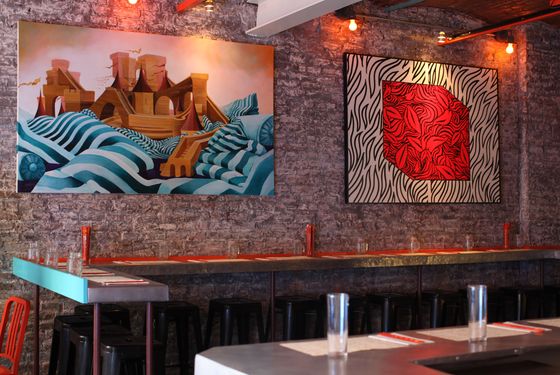 And a place-setting right by the front window, where you could be sitting, say, tonight if you felt like it.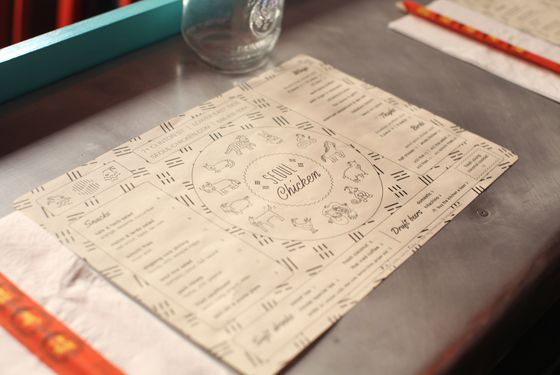 Finally, look no further than right here (PDF) to zoom in on that menu.
Seoul Chicken, 71 Clinton St., nr. Rivington St.; 646-838-6066