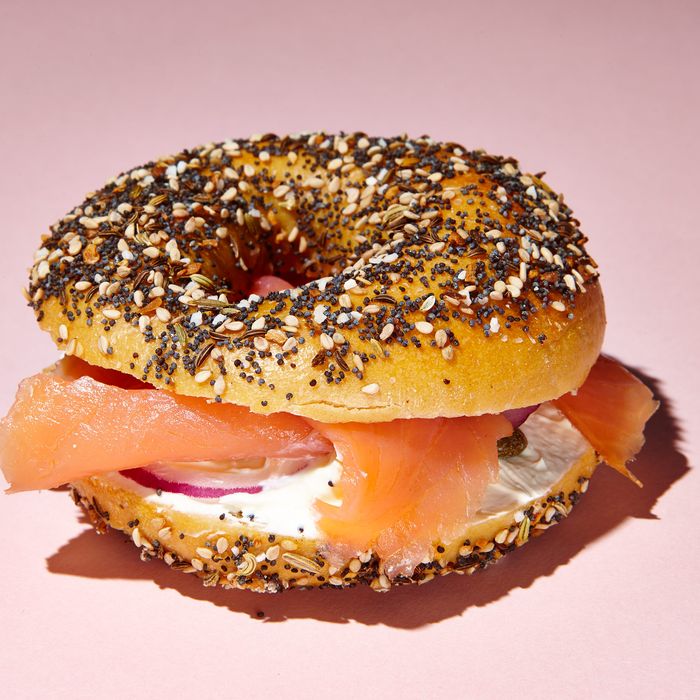 The stand will be a preview of the team's new shop.
Photo: Bobby Doherty/New York Magazine
Nothing wrong with funnel cakes and sausage coils. But when Feast of San Gennaro season approaches, the local food cognoscenti begin to wonder what surprises lie in store at team Torrisi's stand outside Parm. This year, our street-fair source, Italian patron saints division, tells us, it's … bagels. And not just any bagels, but a preview of the bagel and appetizing shop that the Torrisi boys will open next year with former Per Se and Roberta's baker Melissa Weller, a.k.a. the bagel avenger.
On the menu: Weller's naturally leavened plain and everything models (with a new-and-improved "everything" seasoning), plus Weller's own cultured chive cream cheese and house-cured salmon, not to mention the stupendous sticky buns with which she used to destroy the resolve of hapless dieters at Roberta's.
And here's another scoop: Both the stand, which will operate 11 a.m. to 5 p.m. September 12 to 14 and 19 to 21, and the forthcoming shop will be called Sadelle's, after partner Jeff Zalaznick's great-grandmother — "the only member of the extended family who could cook, with the possible exception of me," says Zalaznick.