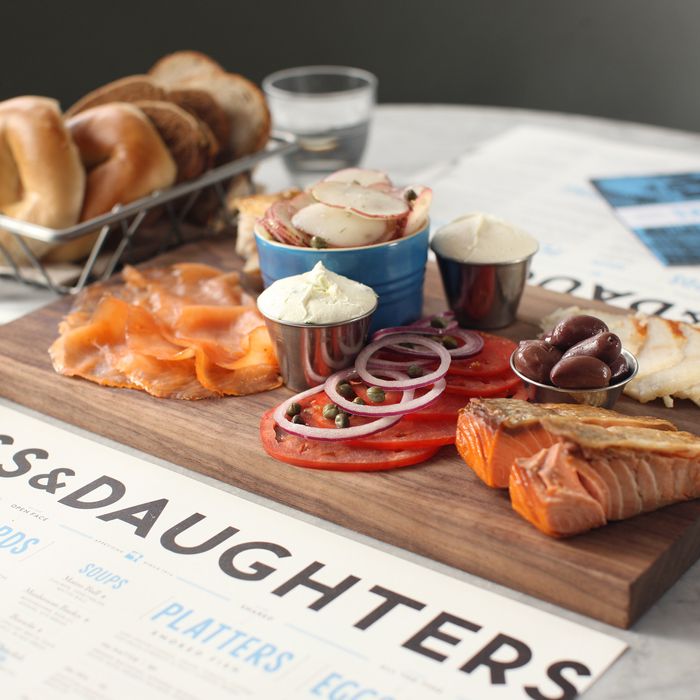 A spread from Russ & Daughters Café on Orchard Street.
Photo: Melissa Hom
It might have taken Russ & Daughters a century to expand from its single iconic appetizing shop, but it finally seems to be on something of a tear. Just months after opening their Russ & Daughters Café, fourth-generation owners Niki Russ Federman and Josh Russ Tupper have been recruited by the Jewish Museum to operate that Museum Mile institution's basement café, which reopens early next year after renovations by Solomonoff Architecture Studio.
Plans call for a 75-seat kosher canteen and retail counter where museumgoers and the general public can nosh on bagel sandwiches, knishes, herring, and the like, from a menu combining highlights of both the appetizing shop and the new Orchard Street restaurant. (Yes, there will be egg creams.) This will be the smoked-fish specialist's first foray beyond its Lower East Side birthplace, but it's hard to imagine a better setting for the brand.
Related: First Look at Russ & Daughters Cafe, Opening Tomorrow