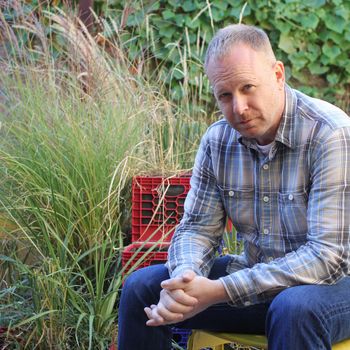 Pok Pok L.A.: Andy goes west.
Photo: Melissa Hom
Over the weekend, Pok Pok chef and owner Andy Ricker intimated that expansions to Hawaii and L.A. were the next logical steps, following the massive success of his Portland restaurants and growing block of Thai places in Brooklyn, which now include Pok Pok Ny, Whiskey Soda Lounge, and the soon-to-relocate Pok Pok Phat Thai. Yesterday the illustrious restaurateur, who also happens to have two more cookbooks in the pipeline, confirmed that Pok Pok L.A. and a noodle-y branch of Pok Pok Phat Thai will open in Los Angeles's Chinatown.
"I have been spending a lot of time in Chinatown lately and am very taken with the vibe down there, and am very excited to be part of what I hope becomes a bit of a blossoming of the area. I will be living in Chinatown as well; full commitment," Ricker told the L.A. Times, confirming the huge news. Pok Pok L.A. will open in the Mandarin Plaza in a bi-level space, with bars on both floors and courtyard seating, and Ricker says that he's targeting a spring opening.
Pok Pok Pad Thai, Ricker's quick-service-oriented pad Thai shop, will open first, "as soon as late November," in the Far East Plaza, where it joins Roy Choi's Chego and Scoops, which opened earlier this year.
[LAT]