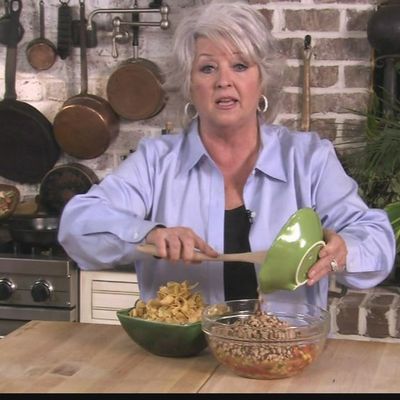 You cannot put a price on this.
Photo: Food Network
Paula Deen's new 24/7 "digital network" is one step closer to launching on Wednesday. And people interested in the celebrity chef's complete oeuvre will want to know that her company, Paula Deen Ventures, has purchased the rights to Deen's full catalogue of Food Network shows, including a season of Home Cooking that was pulled from the channel in 2013 when things weren't looking so good for the Southern personality. That means 440 episodes of material are ready to go for people willing to pay the $9.99 monthly subscriber fee (or $7.99 for people who sign up for an entire year).
Of course, it's not all reruns: The network will have new content as well, such as recipes and some 16 cooking shows. There's also a reality series, and even game shows, like one called "What Did Paula Just Put in My Mouth?" ("Paula pairs two surprising foods together and feeds them to blindfolded guests — can they figure out what the heck they ate?").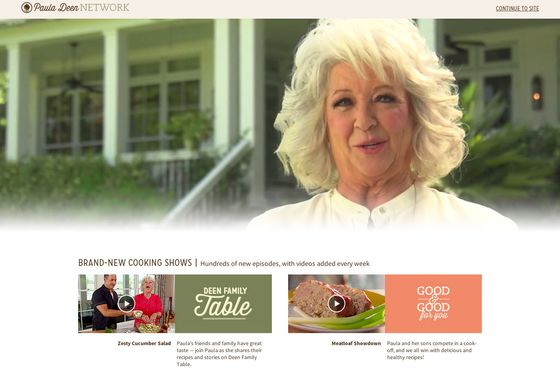 The biggest bit of original programming could be a documentary that promises to tell Deen's side of her rocky last couple of years, planned to go live sometime next year. "We feel like America needs to know the true story, and everything that happened," Deen explains. "I'm bound by the courts, so I can only say so much. But there's nothing to stop others from talking about it."
Related: Paula Deen Defends Herself on Today: 'I Is What I Is'
[WSJ]