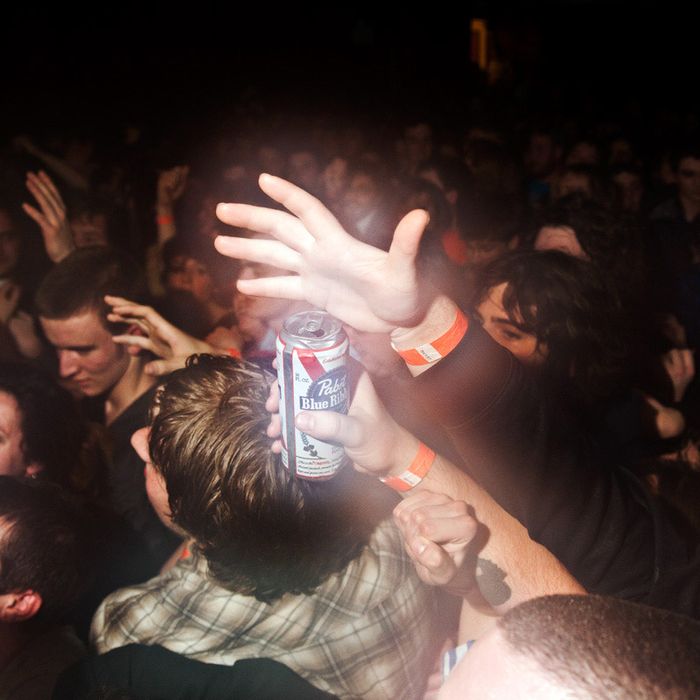 Russian brewers see the glow.
Photo: Konstantin Sergeyev
It looks like Pabst Brewing Co.'s new owner will be Oasis Beverages, a Russian beer distributor and its largest independent brewery. Investor TSG Consumer Partners will take a minority stake. Folks "briefed on the matter" tell the Times that the agreed-to price for PBR, plus legacy lagers like Old Milwaukee, Colt 45, Schlitz, and Lone Star, was still north of $700 million. It's not quite the billion everyone had hoped for, but it's nearly three times what C. Dean Metropoulos & Co. paid in 2010 for the company.
"Pabst Blue Ribbon is the quintessential American brand — it represents individualism, egalitarianism and freedom of expression — all the things that make this country great," says owner-to-be and Oasis chair Eugene Kashper. "The opportunity to work with the company's treasure trove of iconic brands, some of which I started my career selling, is a dream come true." That dream, at least for now, doesn't seem to be portable: Pabst, which was founded in Milwaukee in 1844, will continue to operate out of Los Angeles.
Earlier: Owner of PBR in Talks to Sell Company for Almost $1 Billion
[NYT]