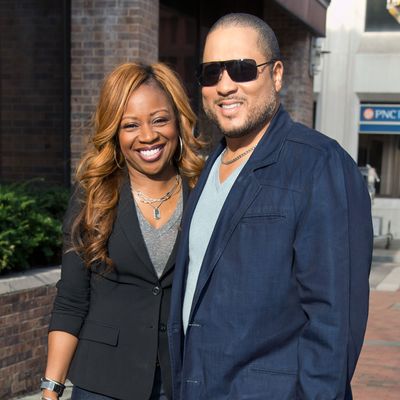 They've been married for 20 years.
Photo: Gilbert Carrasquillo/Getty Images
Gina and Pat Neely, the hosts of the Food Network's Down Home With the Neelys and restaurateurs behind Neely's Barbecue Parlor on the Upper East Side, announced Friday that they will divorce after 20 years of marriage. People reports the pair's split in the most celebrity-chef-like way possible, noting that in the past year Gina gravitated toward a "weight-loss challenge" sponsored by George Foreman Grill, while Pat pursued a separate opportunity doing food and cooking videos with Family Dollar.
The Neelys suffered a setback last year when they abruptly shut down their pair of Memphis restaurants. At the time, they had also released a statement of support for Paula Deen, who had initially helped them land a TV gig. They still own the Tennessee properties.
The chefs will reportedly continue to run their New York restaurant, which opened in 2011, together, but otherwise issued a statement that said their "focus will be on our individual brands."
Related: The Neelys Announce Their Memphis Restaurants Will Permanently Close [People]