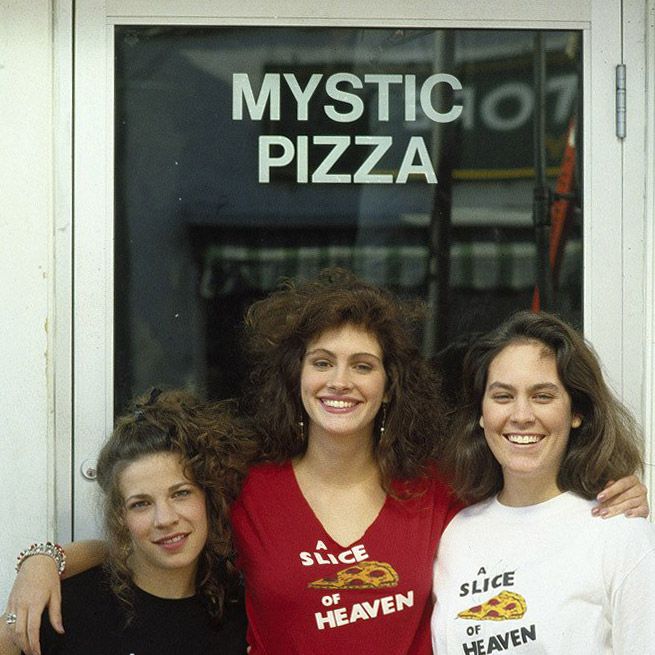 $5.69 an hour would've been pretty good back then.
Photo: Metro-Goldwyn-Mayer
Though it's been a tourist attraction for decades, the last time anyone really cared about the real-life Mystic Pizza was when it was the backdrop to the cult classic that made Julia Roberts's career and put Matt Damon in icky green lobster parts. Lately, however, it seems that things haven't been so great for people who make and serve the pies: Connecticut says the popular spot in the old sea town of Mystic, Connecticut, has withheld wages from employees for more than two years.
Tipped off by three employees, the state's Department of Labor started investigating and found that John Zelepos, owner for more than 40 years, was paying less than the mandated $8.70 an hour. Cooks, dishwashers, and hosts made as little as $5.69, while some labored for 93-hour weeks with no overtime. "It's always surprising to us when a business so well known thinks it can violate wage laws and that no one will complain," one department supervisor told Reuters, adding she actually waitressed at the now-famous spot herself back in the day. Damages in all amount to 155 violations worth $150,166 in owed wages and $23,000 in civil penalties. Maybe someone will want to film a sequel there and give these people a cash infusion?
[Reuters]