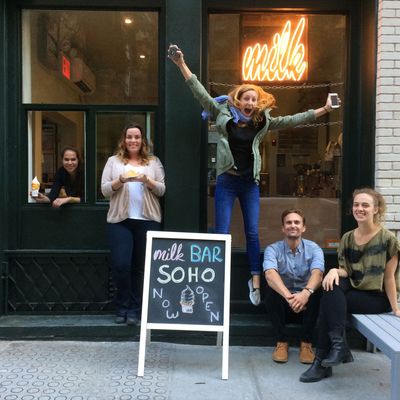 Photo: Courtesy of Milk Bar Soho
Band of Outsiders creative director and confessed cookie addict Scott Sternberg opened his first American store two weeks ago in Soho, which is great, but truth be told we're just a bit more excited about the little corner he carved out and walled off for his friend and erstwhile collaborator Christina Tosi, the inventor of Sternberg's very favorite cookie (a toss-up, he has said, between the corn and the blueberry & cream).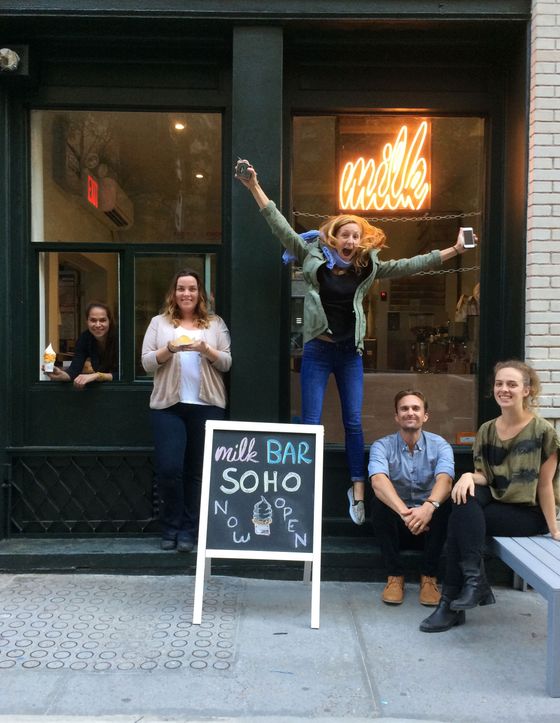 Starting tomorrow, all manner of Milk Bar treats, from Crack Pie to bagel bombs, will issue forth from a Wooster Street takeout window. Though this particular Milk Bar outpost — New York's sixth, not counting seasonal outdoor markets — has no interior space for lingering, it does have one exclusive soft-serve flavor: salty pistachio, first introduced when Tosi launched the cult bakery in 2008.
72 Wooster St., nr. Broome St.; 347-577-9504