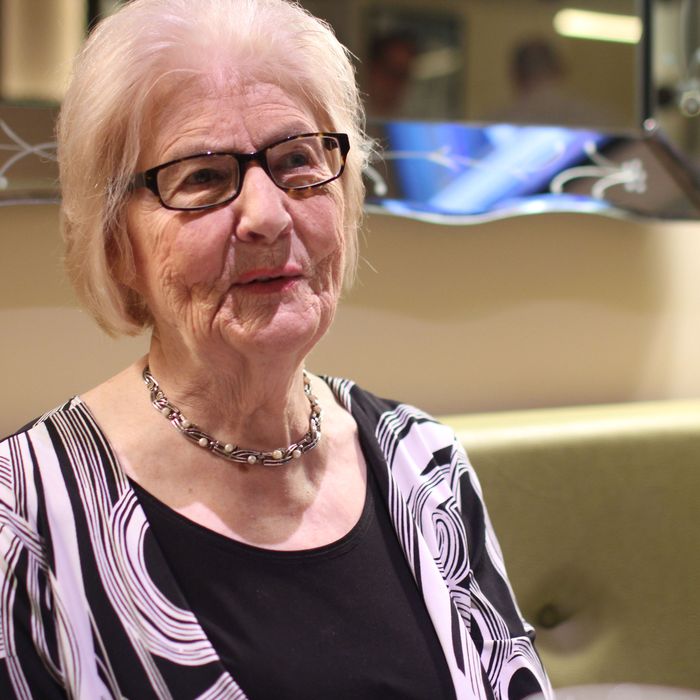 Get the Chicken Oriental Salad, she says. But the smaller size.
Photo: Melissa Hom
Let's face it: Although we learned that Marilyn Hagerty's local Ruby Tuesday was "very adequate" back in February, the elderly North Dakota newspaper columnist and author is still best known for her viral Olive Garden review from 2012. Her straightforward and downright humanistic approach to giant, faceless chain restaurants is still very much intact, and now Hagerty's new Applebee's review, however laconic, is bound to take off.
Here she is, knocking some sense into the one of the most enduringly popular items at Applebee's.
The salad is described as "fresh Asian greens tossed in a tasty Oriental vinaigrette and topped with crispy noodles, toasted almonds and golden fried chicken." You can get a half size version for $8.59. The regular size is $9.99, but you don't need that.
"Truer words have never been committed to print," Jezebel points out, on that last line. Has anyone ever really weighed out the size options on that chicken salad with such deft efficiency? Elsewhere, Hagerty and her guest dismiss the chain's Blue Ribbon Brownies, but endorse the $1.99 Dessert Shooters. "Just right," she writes.
Because of her professed love of football and Waylon Jennings, Grub last year found the world-famous octogenarian critic to be something like a "delightful bro," at least over lunch at the Butterfly. Now that Hagerty has ventured into riblet territory, some readers must think she's just trolling everyone, but again, she isn't. She writes that the Applebee's "[m]enu is extensive and takes study if you are not a regular here," and elsewhere praises their server, who was "there when we needed her." In an uncertain age of Endless Appetizers and unlimited breadstick turmoil elsewhere in chain restaurant land, it turns out that Hagerty is also there when we need her.
Related: Marilyn Hagerty Likes Smoked Coke, Loves Waylon Jennings
[Jezebel]