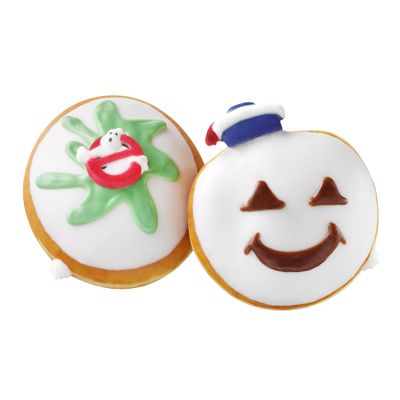 Sadly, these both have white cream filling.
Photo: Krispy Kreme
Krispy Kreme's Ghostbusters tribute doughnuts are available from September 29 through October 31. There are neither Stay-Puft Marshmallow flavors, nor are they filled with anything resembling ectoplasm, so these really just feel more like a missed opportunity. We do get the slightest hint of Slimer on one doughnut, and the cheery visage of the Stay-Puft graces another, so at least that's pretty great.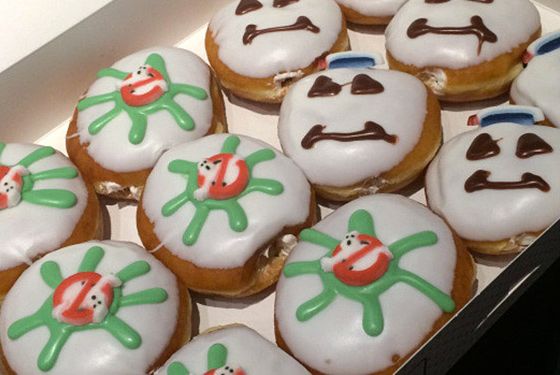 Maybe these will help lead the movement to bring Ecto Cooler back to store shelves everywhere.
[THR]