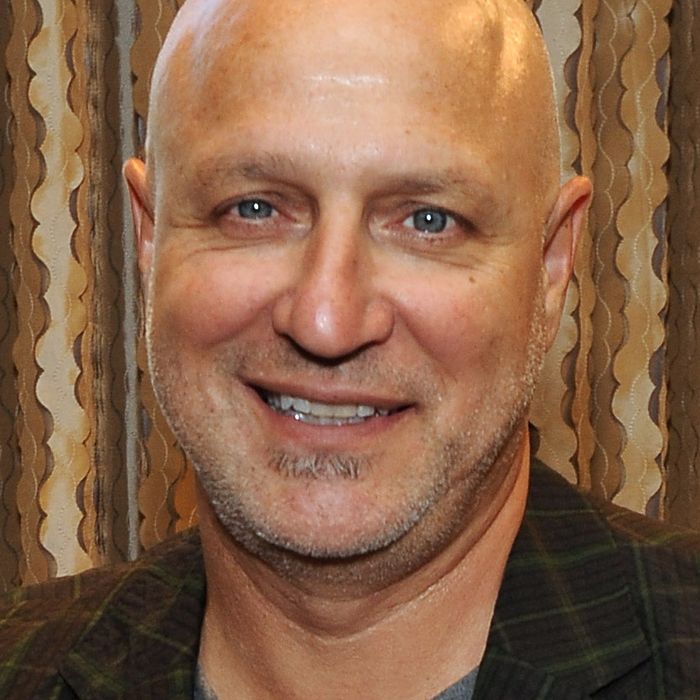 The project is at least a year out, but that's no reason not to start getting excited.
Photo: Angela Weiss/Getty Images; Patrick McMullan
We've known for some time that the ten-story, 287-room hotel coming to renovated building at 5 Beekman Street will have room for two separate showcase restaurants on its ground floor, and we've been hearing since the spring that these spots will be helmed by the powerhouse restaurateurs Tom Colicchio and Keith McNally, and today there's confirmation. Colicchio tells Florence Fabricant he's flirting with a casual format and a menu of "old New York food, modernized."

The chef will also also operate a lounge called the Living Room, while his restaurant group will run F&B; operations for the hotel, including room service. Keith McNally, in the meantime, who shuttered Pastis this year and opened Cherche Midi, a French brasserie, plans all-day service at his restaurant, which will have 90 seats. There's no word if McNally's project will revive Pastis at the Beekman; Colicchio says, in any case, that the project is in its early stages and "about a year" out.
A Look Inside the Accidentally Preserved 5 Beekman Street [Daily Intelligencer]
Related: Keith McNally's Cherche Midi Opens Tonight, With a $21 Prime-Rib Burger
Related: Beekman Hotel Will Have 2 Ground-Floor Restaurants
[New York Tmes]