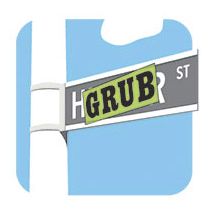 Sunday … Sunday … Sunday.
On Sunday, October 5, Grub Street will once again be taking over the Lower East Side's Hester Street Fair. It's a friendly takeover, of course, and as always, there's going to be lots of great things to eat: Food this year includes South African street food, award-winning Asian-inspired arancini, Meat Hook Sandwich Shop snacks, bites from El Quinto Pino, chocolate-bourbon pecan pies, fruit pies, and more flan than you can probably handle. Headliners Roberta's will be here, along with Café Habana and Asiadog, with scoops from Davey's Ice Cream and Doughnut Plant doughnuts for dessert. The lineup is still growing — we'll have more than 75 food vendors in all — but check out the list so far.

3 Little Birds
An Artistic Taste
Arancini Bros.
Asiadog
Aux Epices
Baldies
Bibingka-esk
Brooklyn Floss
Brooklyn Soda Works
Brooklyn Taco Co.
Bruce Cost Ginger Ale
Cafe Habana
Café Patoro
Calmer Sutra Tea
Claudy's Gourmet
Daly Pie
Davey's Ice Cream
Desi Food Truck
Deviant Chef
Doughnut Plant
Duck's Eatery
El Quinto Pino
Frittering Away Lemonade
HB'S Hawaiian BBQ
James Beard Foundation Greens
JUISI
Khao Man Gai NY
LES BID
Luke's Lobster
Macaron Parlour
Maiden Lane
mamak
Mayhem & Stout
MeatHook Sandwich Shop
Melt Bakery
Minnie's Bake Shop
Mook's
NY Chup
Oaxaca Taqueria
OCONOMI
Parantha Alley
Patacon Pisao
Petee's Pie Co.
Phil's Steaks
PICKLE GUYS
Pop Karma
Rachel Mae's Farmstand
Roberta's
Runa
Sigmund's Pretzel Shop
Squish Marshmallows
Sticky's Finger Joint
STUFFED Artisan Cannoli
Sustainable Snacks
Taste of Persia
Tea n' Milk
Woza
Zhà

WHEDco Urban Horizons Kitchen is the community partner for the event. The day's festivities run from 11 a.m. to 5 p.m., and in addition to all this, there will be live music and a wellness bar by Stanley's Pharmacy. Like last year, there will be an ad hoc sports bar and beer garden called the Bud Light Tailgate Zone, which will show Sunday's football games on plasma screens, courtesy of the Hester Street Fair. We'll post the full vendor lineup just before the event, too.