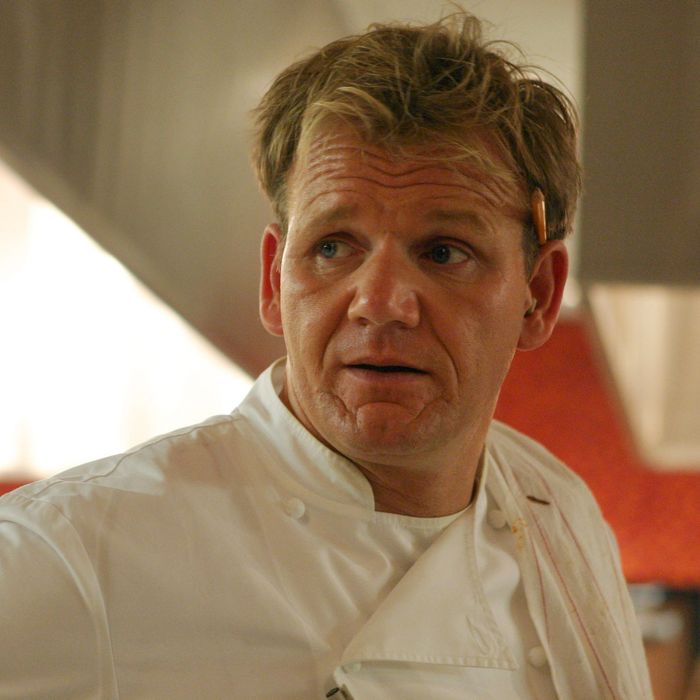 He'll show 'em how it's done.
Photo: Isabella Vosmikova/FOX
Looks like kitchen masochist Gordon Ramsay is ready for a new kind of nightmare with the announcement that he's going to Caesars in Atlantic City, where he'll presumably demonstrate how, exactly, one runs a proper casino restaurant. The timing really seems awful — one week after $2.4 billion seaside crown jewel Revel closed entirely, and one week before Trump Plaza announced its own closing date.
Maybe inside the Holy Ramsay-an Empire — he's also busy in the Orient in Hong Kong and now Singapore — risk is more immaterial, which could explain why he doesn't care that the only other chef headed to the Boardwalk lately is Guy Fieri, who we all know goes all in, all the time. According to the press release, the 250-seat spot slated for early 2015 will feature rustic, seasonal British pub fare and 30-plus beers on tap amid "pop culture relics from both England and the United States." It'll also go to the trouble of offering diners "a bit of 'Garden State' flair," a huge dose of which we already know the Michelin-starred chef must have picked up while filming his show.
Related: Over 60 Percent of the Restaurants on 'Kitchen Nightmares' Are Now Closed
[Philly.com]