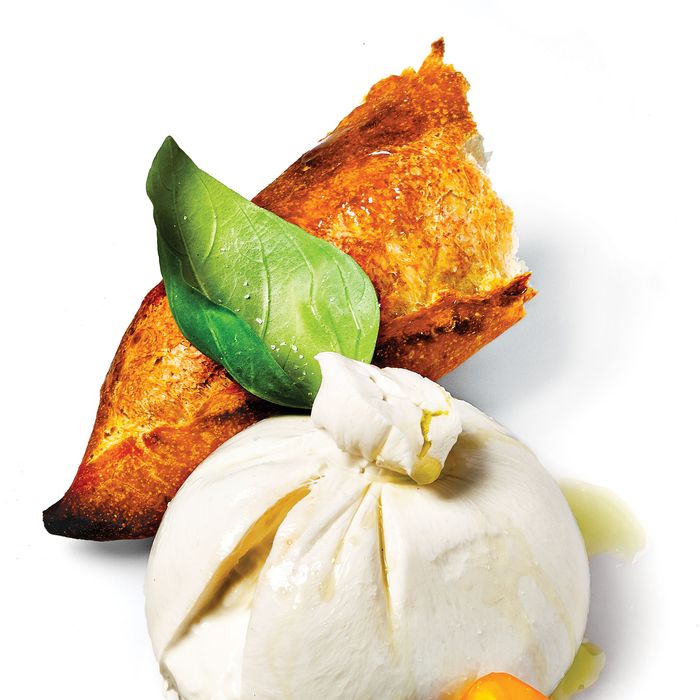 Photo: Bobby Doherty/New York Magazine
Long before there was Eataly—100 years, to be exact—there was Di Palo's, the Little Italy Italian-foods shrine where celebrities and megachefs and neighborhood nonnas still take a number and wait their turn. But the landmark isn't only a store, it's a latteria, one of a dwindling number that make their own freshly pulled pasta filata, or stretched-curd cheeses like mozzarella. In his new book, Di Palo's Guide to the Essential Foods of Italy (Ballantine Books; $28), fourth-generation partner Lou Di Palo describes the traditions he and his brother and sister still follow, like making the mozzarella variant burrata, a luxurious ball of lusciousness that began, as many old-world recipes did, as a way to recycle leftovers.
Mouse over or tap the image to read more.
*This article appears in the September 8, 2014 issue of New York Magazine.