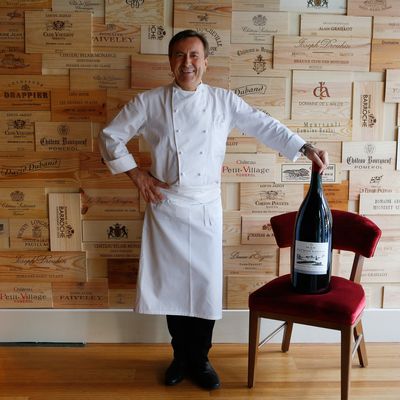 The biggest news in this year's announcement of New York City's Michelin stars, by far, is the demotion of Daniel Boulud's Daniel from three stars to two — another blow for a restaurant that's weathered its share of bad news recently. Last summer the Times also knocked a star off its rating, and this past spring, Daniel dropped from No. 29 to No. 40 on that global 50 Best Restaurant List. These are still outstanding honors for most restaurants, but a slow, steady slide down three major rankings for the world's finest dining destinations is bad news for a business built on the premise that it offers its guests the very best food and the very best service on a nightly basis (and charges accordingly). That's especially true for a restaurant like Daniel that, as recently as ten years ago, was still considered by many to be the very pinnacle of fine dining in New York City, if not the entire United States.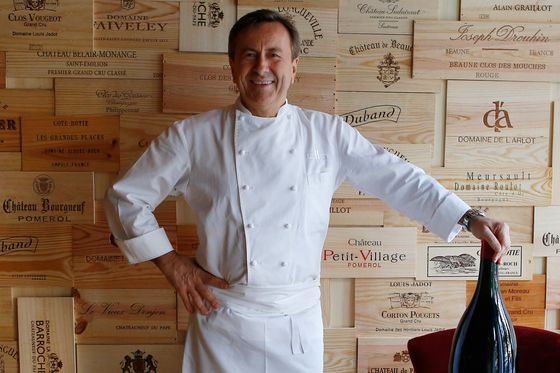 In his three-star review, Times critic Pete Wells made it clear why he thinks Daniel is no longer deserving of the paper's four-star accolades: Over multiple visits, the restaurant's staff was noticeably less attentive to guests it didn't deem VIPs and the individual dishes can feel too busy:
[S]tar ingredients were embedded in elaborate, multipart compositions that didn't fully reward the attention they demanded. At times, the restaurant gave the impression that it was trying to garnish its way to greatness.
Michelin, which famously says it bases its stars on food and food alone, remains as opaque as ever in regards to its own reasons for demoting Daniel: Michael Ellis, the guide's international director, would only say of the new rating: "We've been following [Boulud] closely and he hasn't been consistently delivering food at the three-star level," which is more of a tautology than an actual reason.
Is it just that execution has slipped? That seems unlikely. Though the restaurant relies on a continuous stream of culinary school externs to dice its vegetables and cut the butter for dinner service, the same core team — executive chef Jean François Bruel, chef de cuisine Eddy Leroux — has remained at the kitchen's helm for years. As for major new appointments, you'd be hard-pressed to find too many pastry chefs in the United States more talented than Ghaya Oliveira, who has innovated the restaurant's desserts essentially nonstop since taking the job in July of 2013.
The real problem may be that the restaurant has just sort of failed to keep up with current cooking trends: Its kitchen doesn't do a progression of 30 diminutive courses for $195 like Blanca or Atera (both with two Michelin stars), it only offers a seven-course tasting menu in addition to a standard three-course prix fixe. Plates can feel overly fussy — a dish of foie-stuffed grouse on the menu right now comes with glazed salsify, Brussels sprouts, turnips, cranberry confit, and whisky jus — while most other restaurants are paring down their presentations, offering austere plates that highlight a single ingredient or preparation. The cooking, while precise, also tends to rely less heavily on showcaselike techniques (like the 140-day-aged beef that's sometimes offered at Eleven Madison Park). Instead, Daniel's food is still deeply rooted in the old-school, haute-cuisine French approach, even more so than Le Bernardin (which has always been primarily about providing a platform for its pristine seafood with minimal add-ons) or Jean Georges, which has always stood out for its liberal use of East Asian flavors and techniques.
Boulud has been docked stars before and bounced back, but the question facing his team now is how do they update their offerings to please critics, inspectors, and list-voters whose tastes practically demand forward-thinking cuisine, while simultaneously pleasing the restaurant's regular clientele, the type of monied Upper East Sider who sees nothing wrong with a properly prepared duo of beef or chicken breast with pommes Dauphine? As the demises of once-grand French temples like La Côte Basque, Lutèce, or Le Cirque (which once occupied the space now housing Daniel) have shown, restaurants that fail to recognize the warning signs early enough can fall out of favor to a point at which they never recover. Boulud operates more than a dozen other restaurants, but if he wants his namesake to remain the crown jewel of his empire, he needs to fix his star issue before it's too late.