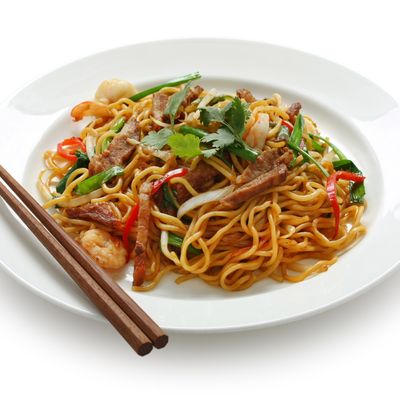 Addictive is one of those words that lots of food writers have very strong feelings about. Describe a dish as being so good that it's "addiction-forming" will lead plenty of people will point out that food, even very delicious food, cannot literally be addictive. Well, that might be changing: The owner of a noodle shop in China's Shaanxi province reportedly planned to cultivate a very loyal customer base by lacing his noodles with poppy pods, which contain the seeds often seen on bagels, but which can also be used to produce opium.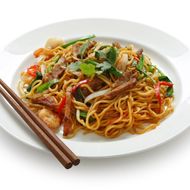 The owner's plan was discovered when a customer tested positive for opium during a routine drug test — unsure of how that could have happened, he asked some relatives to eat at the shop and take drug tests of their own. When the results all came back positive, police investigated, and the owner admitted to crushing the pods into a powder that he would then add to his noodles.
According to authorities, the unprocessed seeds in the pods do actually contain enough opiates to build up in someone's system and create a dependency. But if the owner really wanted people to become chemically dependent on his food, he should have just laced his noodles with crushed-up Doritos — now, those are addictive.