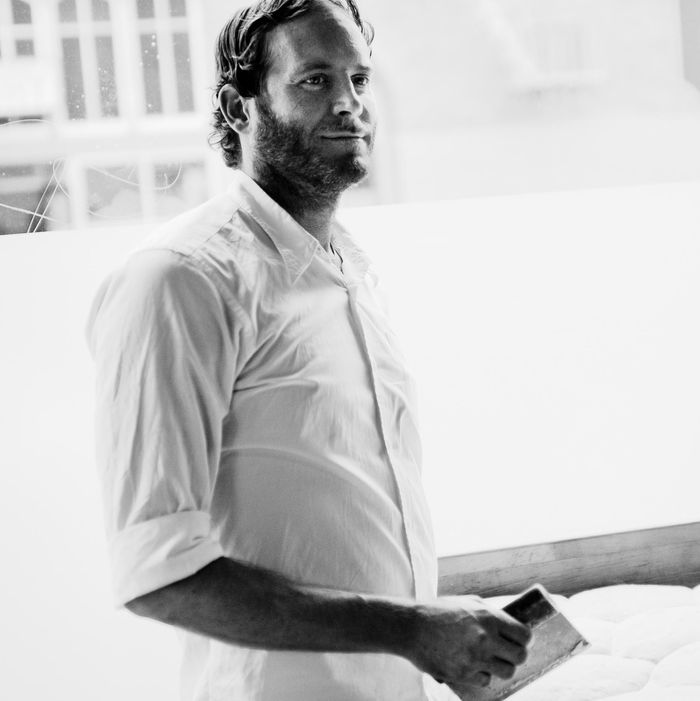 "Any place we open, it's because I have a baker who's worked with me for years and wants to go."
Photo: Courtesy of Chad Robertson
Chad Robertson, the owner of San Francisco's Bar Tartine and Tartine Bakery, is among the most — if not the most — renowned bakers in the country. He's revolutionized the game by favoring ancient grains and naturally leavened bread (and also created a pastry that has its own cult following — the morning bun). Until recently, Robertson seemed content with keeping his business small in the Bay Area, but in the coming year, he'll expand in many directions: He's opening a bakery in Tokyo, developing a burger bun for Daniel Patterson and Roy Choi's new fast-food concept, releasing another book, and launching a second San Francisco outpost in the Heath Ceramics factory. Grub Street called him up to chat about his big plans.
You're expanding to Tokyo! How did that come about?
Tokyo has been in planning stages for about three and a half years. They [Think Green Produce] approached us a long time ago, and the way I made it work was to have them send people here to train with us. That took people a long time. I need people training for a year. Opening is in March, and we'll have Japanese bakers running it who have trained with us in San Francisco for a little under a year. And one of my head bakers, who's been with me for under seven years, is Japanese-American, and her parents moved back to Japan. So she'll be there for the opening, and she'll stay for a few months.
The other part of the Japanese bakery — sort of my requirement — is that an exchange program will be a central part of our collaboration. We're setting up a place for one or two Japanese bakers to always be living in San Francisco, and a similar situation in Tokyo.
How similar will the menu look to the original?
In the beginning, we'll be doing Tartine stuff at Tartine Tokyo. But I'm using all Japanese ingredients and flours, and there will be new items. I'm sure I will start incorporating them into the menu in San Francisco.
The location is a little like the High Line: The train station is now underground, and there's a long, wooden walkway that's landscaped. It has a few different buildings, and one's Tartine, and one's a small craft brewery. They want to work with me in using some of the same grains — barley, buckwheat. We're figuring out the menu now. They have incredible French bakeries in Tokyo — arguably better than what you'd find in Paris.
Will you spend a lot of time in Tokyo?
I think it's going to be three or four times a year. A couple of weeks? I could spend more time there, but the idea is that I won't be there a lot. That's why the exchange program is a key part of working with them.
Where else are you considering opening outposts?
We're looking at London. We're almost there, but the situation didn't really pan out. I have a team ready for London. Any place we open, it's because I have a baker who's worked with me for years and wants to go. One of my head bakers is a British guy who wants to move back home. Same with L.A. — another baker wants to go home. All these bakers, thankfully, want to stay in the Tartine family. We try to take care of everyone and they take care of us.
And what about New York?
Of course, New York. My wife's from New York, and I'm there a lot, but I don't have that New York person yet. It doesn't work without that person. It's also kind of nice to go to New York and not have to work. When I land, I know I'm not going out until 11 p.m., when my chef friends can take off … We almost might do a similar exchange program between Sydney and San Francisco.
You're making a bun for Daniel Patterson and Roy Choi's new fast-food concept, loco'l. How far along is it?
It's a great concept, and it could be huge if it works out the way they want it to. It's like my whole baking approach — a focus on digestibility and, of late, health. Getting whole grains into food. Making it more integrated into the diet, and something that tastes delicious, so that you're not choosing it because you want to be healthy … But we haven't gotten far yet. The idea is to make something that's soft and delicious, and has a similar feel to the best fast food you can imagine, but with no added sugar. More grain-based. The recipe is the easy part. They're researching how to set it up.
What's going on back home?
The biggest thing at home is a new spot in the Heath factory. It's a huge building, and we've got 5,000 square feet. We're reconstructing all the Tartine stuff. That will be additional space. We're looking at mid-March or mid-April.
That's where Blue Bottle is, right? You and James [Freeman] seem to think alike.
Yes! James and I talked — they did their Japan thing without a Japanese partner. It's slightly different. But I could see us doing something together, maybe in Japan.
So, how do you feel about the gluten-free craze? It seems to be getting out of hand.
There's a cool documentary film coming out, with Michael Pollan, that I'm in. It's called The Grain Divide, and he explores all that stuff with doctors and scientists. It's evident that it's been very misunderstood and mismarketed. There's a lot of money to be made in making gluten-free junk food. The way to actually make something digestible — it's not hard, but you have to ferment it properly. It's a longer process. There are no shortcuts.
Related: Alternative-Flour Power: Gluten-Free Food Enters the Fine-Dining Mainstream