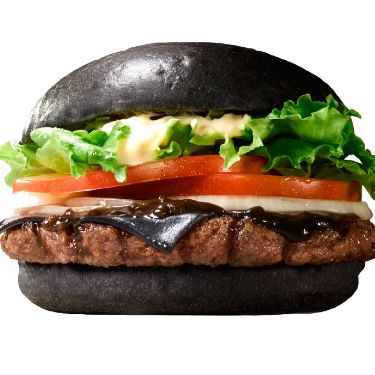 What we're all wondering: Does it taste like regular yellow American?
Photo: Burger King Japan
Of all the possible toppings that could be put on top of a hamburger patty that rests upon a jet-black bun made from bamboo charcoal, a single frightful slice of tarry black cheese admittedly makes a lot of sense. There's a dose of squid ink injected into the onion-garlic sauce that slicks this burger, which will be made available (of course) for a limited time only at Burger King"s Japanese locations later this month, and even more bamboo charcoal deployed to stain that black cheese. Here's a better shot of the kuro burger again, just because:
Black-bunned burgers topped with black cheese taste best paired with a tall, icy glass of Coke Zero, apparently.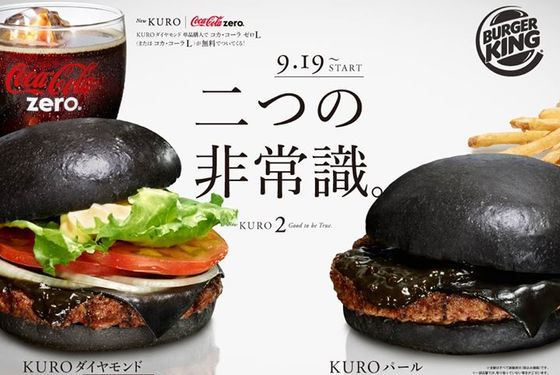 These things go on sale starting September 19.