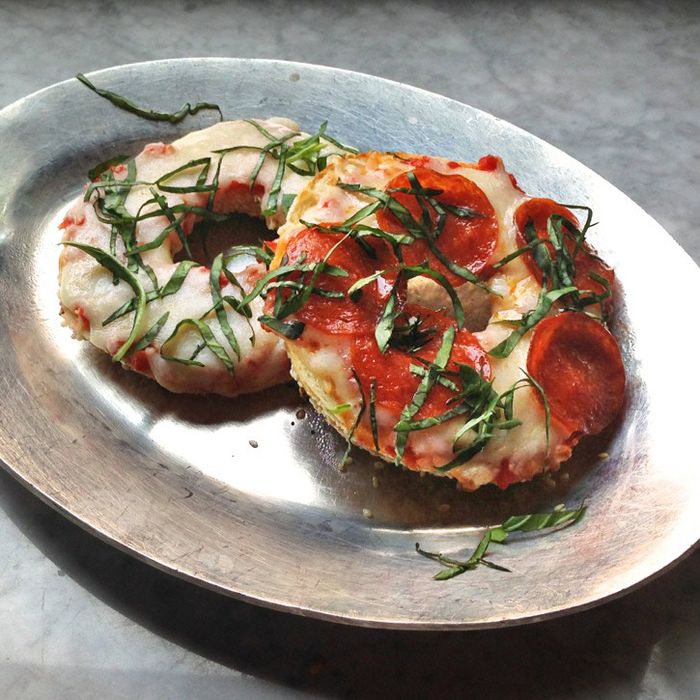 When pizza's on a bagel, you can eat pizza anytime.
Photo: Courtesy of Black Seed
It's 2 a.m., you're wasted, and you can't decide if you'd like to face-plant into a greasy slice, or buy a massive bagel to use as a pillow on the cab ride home. Now, you can have the best of worlds: Starting tomorrow, Black Seed will open from 10 p.m. until 4 a.m. on Thursday through Saturday, with a limited menu that includes two different kinds of pizza bagels (a $6 cheese pizza with basil, and a $7.50 pepperoni option), and bagels by the bulk, with cream cheese on the side. Note that this doesn't mean that Black Seed will stay open for regular dinner service: It'll close between 4 p.m. and the start of the 10 p.m. late shift. So the answer is no — you can't eat these particular pizza bagels anytime.