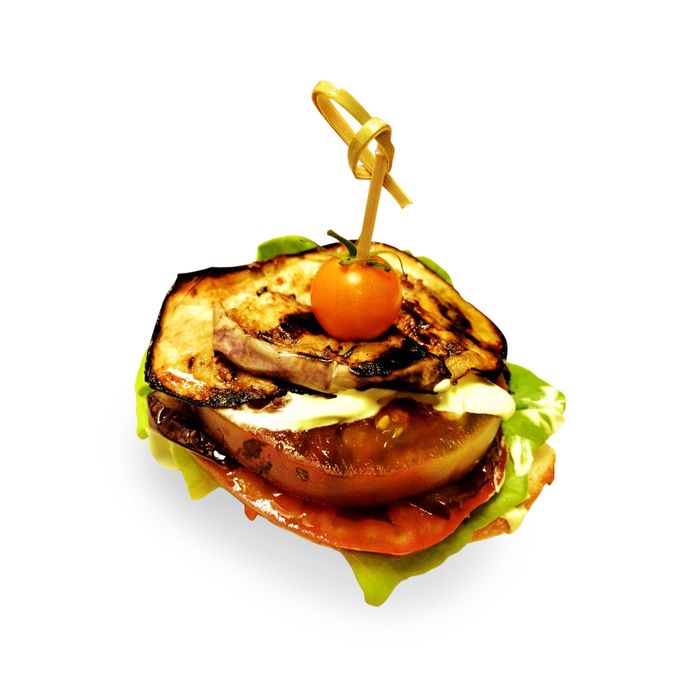 Tomatoes on tomatoes on tomatoes.
Photo: Courtesy of Birdbath Bakery
Here's one more food to add to your end-of-summer eat list: Birdbath Bakery has debuted a "topless tomato burger," with Greenmarket heirloom tomatoes, butterhead lettuce, grilled Sicilian eggplant, homemade olive-oil-based kale mayo, and a classic Orwasher's potato bun.
So, yes, it's a tomato sandwich, but it's a flawless tomato sandwich that manages to feel vaguely healthy-ish, and, in February, something like a perfect tomato sandwich is going to feel like a faraway fantasy.
It's $8.50, and it's sold three days a week — Wednesday, Thursday, and Friday — at the Birdbath locations in Soho, Tribeca, and the Upper West Side. It should be available through early October, pending how long summer-tomato season lasts, but you might want to act sooner rather than later: Owner Maury Rubin says that it always sells out.
Related: What You Need to Eat and Drink Before Summer Is Really Over