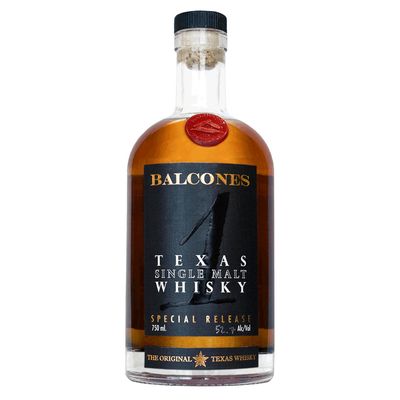 Don't mess with Texas single malt.
Photo: Balcones Distilling
If you thought the reported tensions between the former partners at Brooklyn's acclaimed Industry City Distillery sounded serious, consider the recent turn of events at the acclaimed Balcones Distilling in Texas. A standoff between Charles "Chip" Tate, its head distiller and president, and the Waco-based single-malt-maker's board of directors has now escalated into straightforward death threats. "I should have put two in his chest," Tate allegedly said about board chairman Greg Allen, with whom he had a conflict of management that apparently escalated. That, and other not-so-nice allegations will no doubt come as a shock to anyone who thought the craft-distilling sector was all twee bearded dudes wheeling burlap sacks of botanicals around the factory while the Fleet Foxes played in the background, which is probably just about everyone.
The board members have a temporary restraining order in place against Tate, who reportedly also said he'd "rather see the facility burn to the ground" than be managed by Allen, in addition to some other "unconscionable and reprehensible" things. The legal order is part of Balcones's enforcement of Tate's 90-day suspension. The distiller's lawyer has so far declined to comment on the ongoing legal issues, but court documents allege that Tate is a gun owner who keeps firearms at work. In addition to not being allowed anywhere near the distillery, Tate cannot even talk to the company's employees, so it's a sure bet that the immediate future and continued growth of the distillery's award-winning line of spirits is now in doubt.