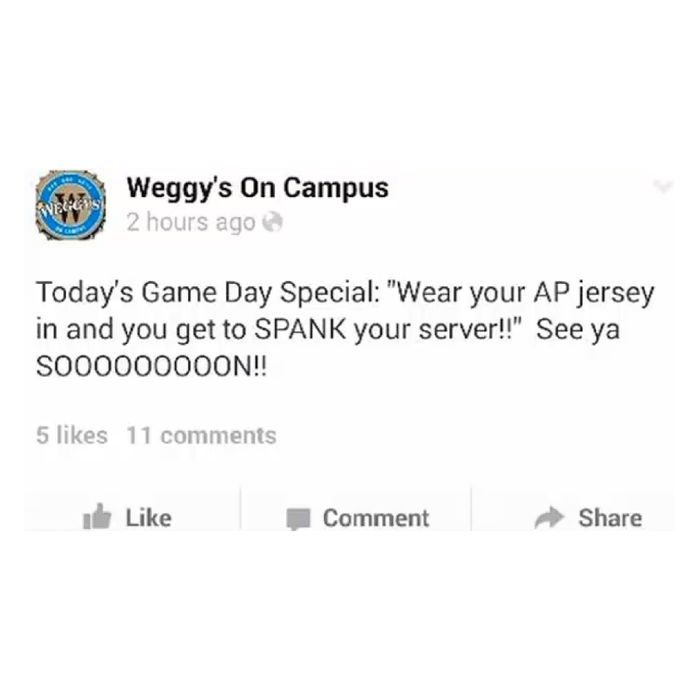 No one really "likes" this.
Sometimes an unwanted jersey bearing the number of an infamous NFL player gets you free pizza. At Mankato, Minnesota, restaurant Weggy's on Campus, sporting the jersey of Vikings running back Adrian Peterson — who's been accused of child abuse — apparently entitled customers to hit employees during the Vikings-Patriots face-off. "Today's Game Day Special," it posted on Facebook, "'Wear your AP jersey in and you get to SPANK your server!!' See ya SOOOOOOOOON!!"
The promo, or pseudo-promo, was "a bad joke gone awry," says owner Steve Wegman. The Facebook post — which astoundingly invoked child abuse, sexual harassment, misogyny, and general disrespect for the hospitality industry in fewer than 20 words — was short-lived, because the outrage began immediately. Wegman blamed a social-media-unsavvy employee who "simply thought they were being funny." The restaurant proprietor, in the meantime, has since pledged to come up with another promo that doesn't involve violence and that benefits a neighborhood charity.
[KEYC]