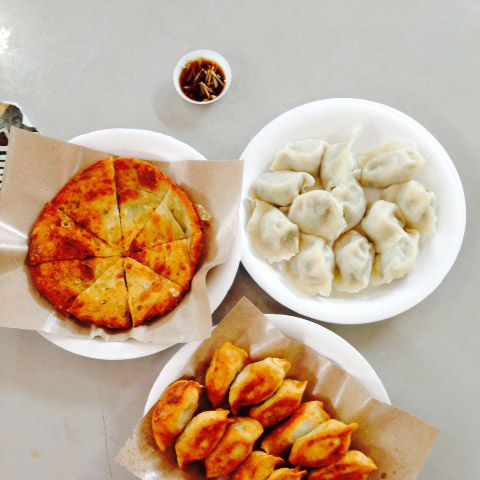 Dumplings from Lavender Square Food Centre.
Photo: Adam Platt
Earlier this summer, New York's own Adam Platt took off for a few days in Singapore, a trip that made everyone in the office suitably jealous. And today, Platt's feature on the city is up at Town & Country — if you haven't been to Singapore (or even if you have), it is the kind of story that will make you start checking out flight prices immediately. There are tales of oyster-omelette breakfasts, trendy coffee shops, some of the best Peking duck in the world, and practically every other kind of food you'd ever want to eat.

But it isn't just the city's famous street-food scene that has Platt excited. When we asked him to clarify, he said that the culinary variety is as great as you'll find anyplace else in Asia, often at a fraction of the price you'd pay somewhere like Tokyo. "It's really Asia's great food bazaar," he says. Here's how he explains it in the story:
[L]ately Singapore has also been in the grips of a more familiar, modern-style culinary boom. In addition to the more than 100 government-managed street food "hawker centers" around town, some 600 new restaurants have opened in the last two years alone. Thanks to a new generation of internet-savvy young eaters, different dining styles and fashions have been popping up with lightning speed. You can now enjoy Spanish tapas in Singapore, "small plates" Mediterranean dishes, even a decent facsimile of a Tex-Mex taco. There are new restaurants selling French macarons and Belgian waffles, and swank new cappuccino bars where you can sip coffee brewed from single-origin beans grown in the foothills around Nairobi while nibbling traditional, vividly colored Chinese pastries made with turnip paste and flavored with coconut or green tea.
As if that isn't enough, Platt also shared some iPhone shots he snapped while he was abroad, just to really drive home the point that Singapore is a gustatory paradise.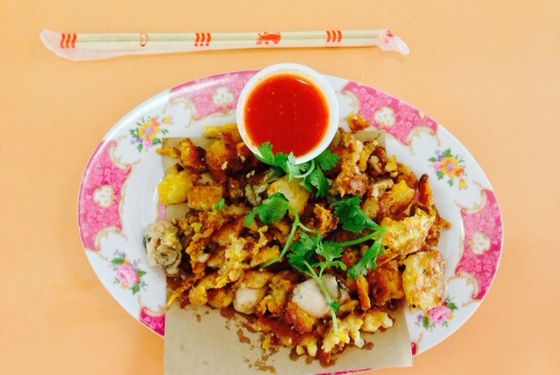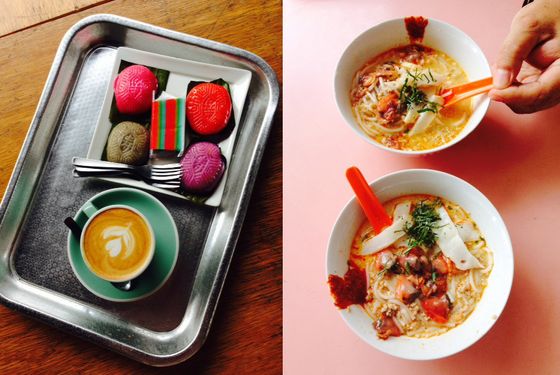 Go, read the story, then start figuring out when you're going to go.