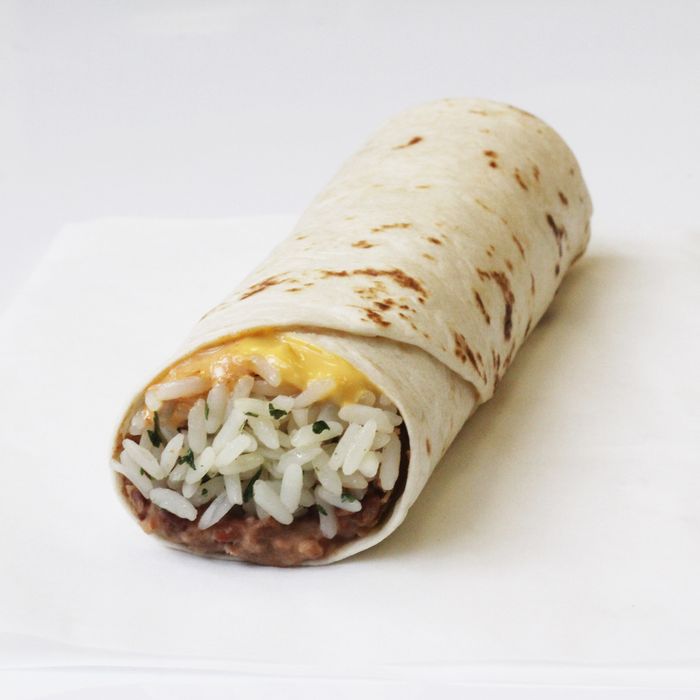 Taco Bell has gotten one step closer to just giving its food away.
Photo: Taco Bell
Along with a gentle reminder that it "continues to lead the industry with value menus," a format it allegedly pioneered in 1988, Taco Bell today unleashed a nationwide rollout of its "Dollar Cravings" menu section, which includes minuscule quesadillas, a taco filled with potatoes, something called the "Cheesy Roll up," and two kinds of burritos. One of those is filled with beef, while the other is just meatless with rice and beans, and as if to drive home the utter mundanity of it all, Taco Bell heralded the menu with a bunch of really boring food photos like this one, which seem like they were shot by your friend who's just learning the basics of photography. The entire non-deluxe promotional blitz was promoted on Snapchat.
This moment of fast-food normcore seems like an abrupt 180 from the chain's waffle-taco-ed, Mountain Dew-ed, and Doritos-dusted recent menu forays, and the approach seems like conspicuous bid to un-alienate all those who've felt excluded by the chain's neon-orange, perpetually amped-up tone that capitalizes on the company's ongoing cross-branded partnerships with PepsiCo and Frito-Lay. In a nod to that sodium-fueled adventure, however, Taco Bell just couldn't help itself: Its "Beefy Fritos Burrito" is stuffed with the snack company's corn chips.
Taco Bell Reveals Crappy-Looking Dollar Menu Over Snapchat [Entrepreneur]
Related: The Doritofied Future of Chain Restaurants Begins Now