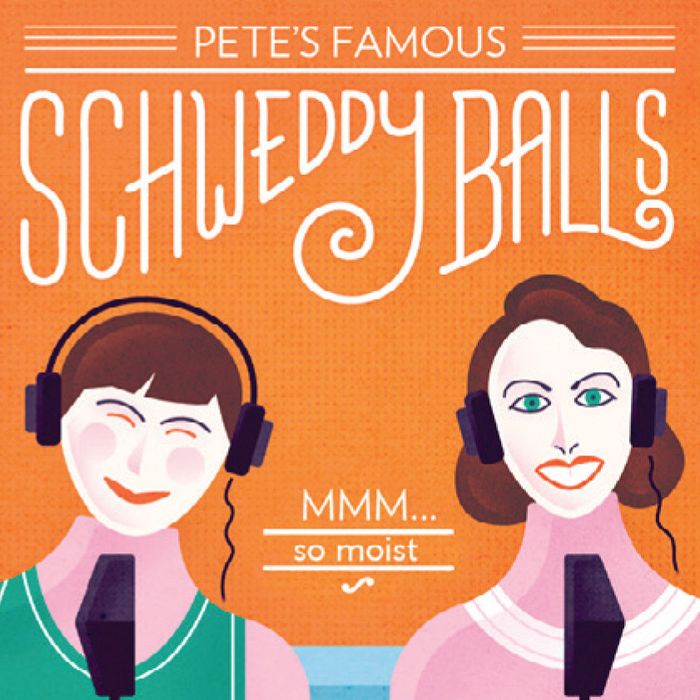 No one can resist.
Photo: Courtesy of It'Sugar
Perpetually expanding gonzo candy emporium chain It'Sugar is giving Saturday Night Live fans a gift timed to the show's 40th anniversary by finally putting Pete's famous moist balls into production, along with some 50 other candies and assorted baubles as part of the show's ongoing commitment to providing edible ways to commemorate its now-classic moments.
Other items include, courtesy of everyone's favorite City Correspondent, an obligatory Stefon vodka cranberry lip balm and a Pop'N Rock chocolate bar that "has everything." Sufferers of crippling halitosis can freshen breath as needed with Vogelcheck mints. And just as the Bill Hader character would say, there's something here for everyone, hitting on most of the SNL food-ad-parody classics from the last four decades, like Schmitts Gay (in a beer-bottle-shaped coin bank, alas), Almost Pizza gummies, or the "incredibly high in fiber" Colon Blow granola. The line arrives in stores next month and will be available through the holidays, because what's Christmas if not the perfect time for novelty balls?
Related: 10 Ridiculous Things We Just Learned About Candy-Store Entrepreneur Jeff Rubin