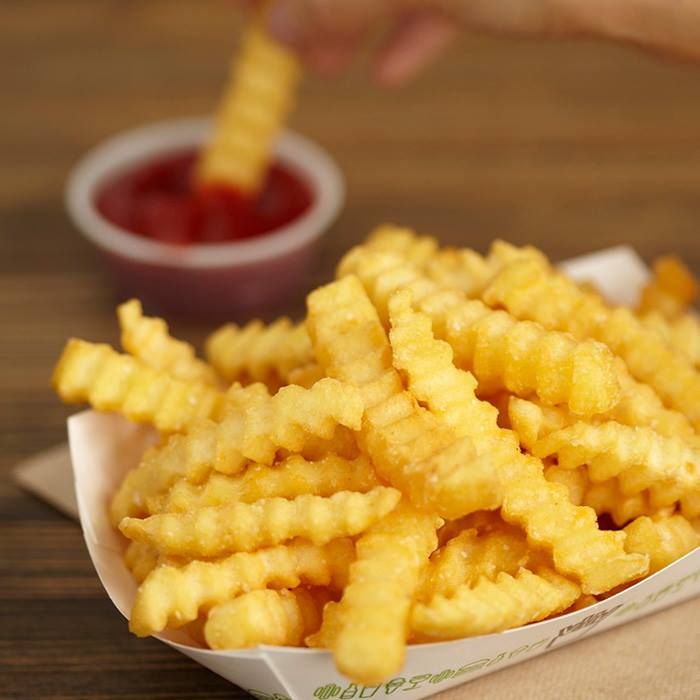 Welcome home, home-fry.
Photo: Shake Shack/Facebook
The French-fry world was rocked this afternoon when Shake Shack chief executive Randy Garutti announced the hamburger chain will ditch its heavily touted fresh fries and return to its old-school crinkle-cut-shaped ones by November. "We didn't fully appreciate the simple, tactile pleasure and the emotional attachment our fans have to the crispiness, the ridges and pure joy that these fries bring to guests of all ages," Garutti's writes, calling the rollout an "adventure."
The interesting news is that Shake Shack says its new crinkle cuts won't have any artificial ingredients. New York's own Adam Platt, who wasn't much of a fan of the fresh-cuts — "they're not Shack fries anymore," he wrote, after the switch — will certainly be happy.
Crinkes Are Coming Back This Fall! [Official site]