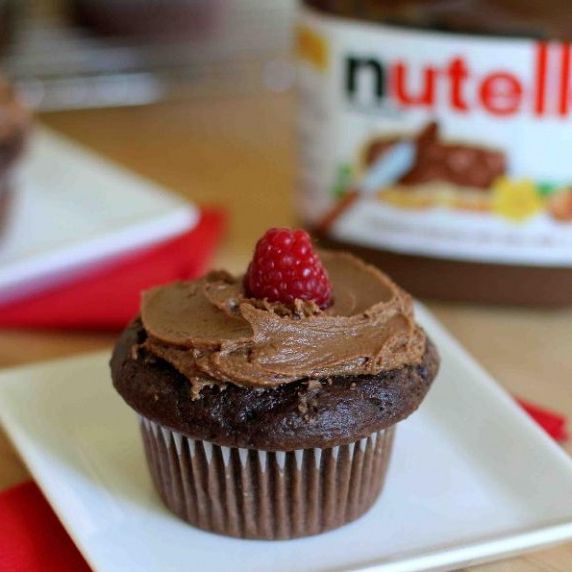 Of course cupcakes are involved in all this.
Photo: Courtesy of Nutelleria NY
It's unclear how this about-to-open Nutelleria place plans to skirt the rapid-response team of hot-shot lawyers that's likely right now being deployed by Nutella manufacturer Ferrero, but if it does, expect choco-nut-spread breakfast pizzas and bacon-banana-Nutella waffle sandwiches in the near future at 82 5th Avenue in Park Slope (of course). The Pino Torinese-based company previously went after a dinky New England burrito chain for spreading the gospel of the spread and otherwise threatened to sue well-intentioned World Nutella Day creator Sara Rosso, so it's probably not going to be too excited to see its products all over the upstart café's website.
The Brooklyn shop has been announcing itself with a near-endless scroll of hashtags since May of 2013, but the window signage that went up recently is the first real indication that the proprietors, who say they're developing Los Angeles and Miami locations, are really doing this. Even if they are "simply Nutella® enthusiasts that decided to share our love for Nutella® with the rest of the world," as their website states, they're probably still going to get some cease-and-desist letters, especially because Ferrero has been known to open its own branded cafés serving similar stuff. Brooklyn's first unsanctioned Nutelleria doesn't have an official opening date, but devoted fans may want to get there as quickly as possible when its doors do open.

Nutelleria Coming To 5th Avenue [Park Slope Stoop]