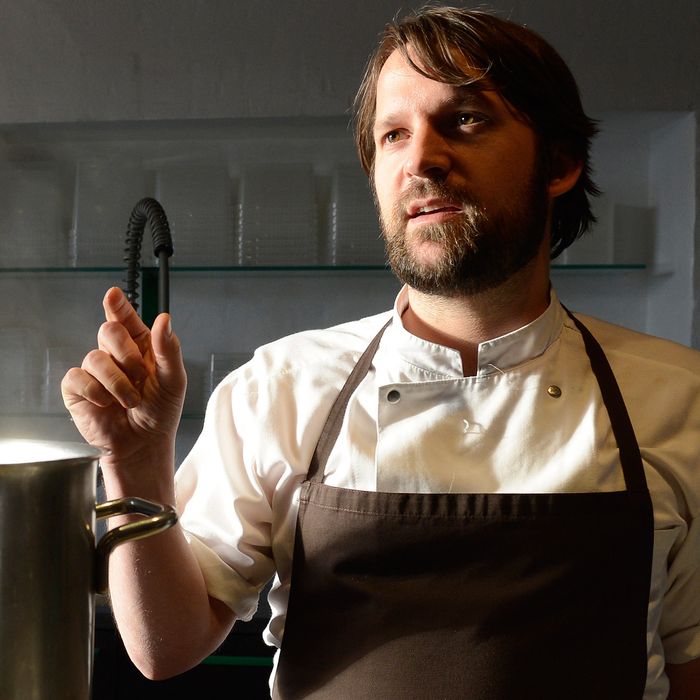 Go, spin sugar out of juniper and pipe fermented green strawberries into florettes.
Photo: Fabian Bimmer/Reuters/Corbis
Can you curl together two perfect quenelles with your left and right hands simultaneously? Have you been itching to make fruit leather out of sea buckthorn and beets? Are you the bomb at pâte à bombe? If you answered yes to any of these questions, but even if you didn't and you're qualified, you may want to check out this listing René Redzepi has posted in search of a pastry chef for Noma.
Current pastry head Rosio Sánchez is working on a Copenhagen taco shop, so perhaps the listing is a sign she is stepping away from regular duties, but in any event, the right candidate will go through an "eight-month training period" starting as soon as October, then commit to a few years at one of the very best places any chef in the industry could choose to work. "Expect lots of craziness, lots of action, and a trip to Japan in December and January," Redzepi writes.
We're looking for a pastry chef [Official site]
Related: Reservations for René Redzepi's Noma Japan Pop-up Go on Sale June 23