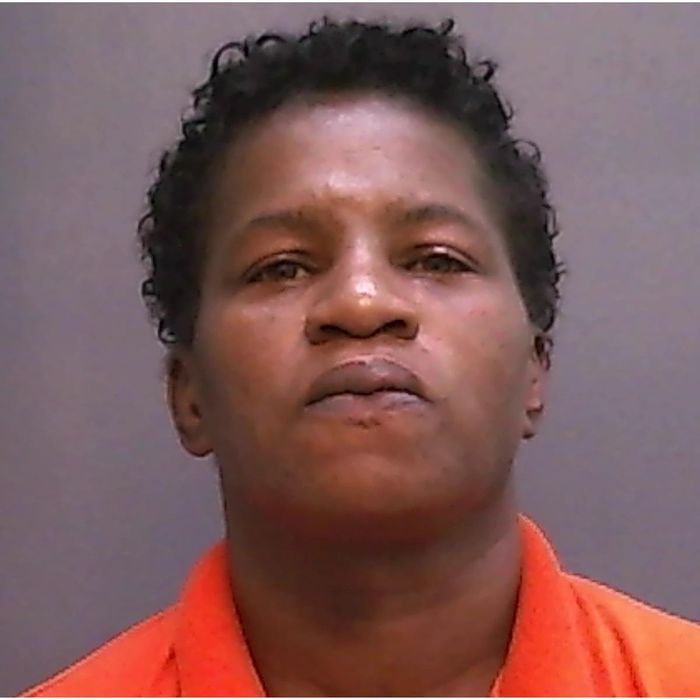 Debra Harrell, on the day of her arrest.
Debra Harrell, the single mom and McDonald's worker arrested for "unlawful neglect" and later fired for letting her daughter play in a nearby park while she worked, has been treated to a bonus injustice by the local news station that's been eagerly covering her fate. ABC affiliate WBJF in Augusta, South Carolina, requested Harrell's 13-minute police interrogation video through FOIA and later posted the unedited footage online.
For an hour after posting, anyone could hear Harrell recite her name, address, and Social Security number, until perplexed visitors pointed it out on the site and on the station's Facebook page. ("Hello?? Would you want hundreds of people knowing your ss#?" wrote one commenter.) The segment with Harrell's private information was quickly scrubbed, but her attorney has made it clear she will sue over the incident. On the arguably brighter side of things, Harrell got her job back and supporters have raised almost $45,000 on her behalf through an online crowd-funding campaign.
South Carolina Mom Who Left Daughter at Park Sues TV Station [WP]
Related: Mom Arrested for Letting Daughter Play Outside