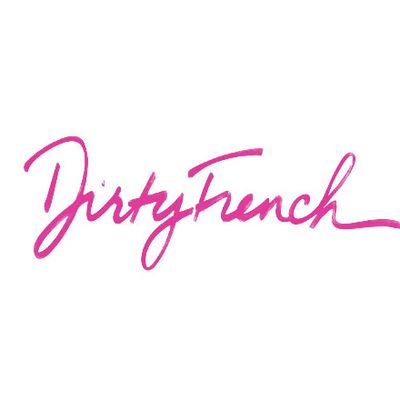 Yesterday we told you a little bit about Dirty French, Torrisi and Company's multicultural take on classic bistro cuisine opening in the Ludlow Hotel, possibly as soon as next weekend. Here, a further look into the name, the menu, and the rotisserie.
1. The restaurant's name preceded the menu, and even the concept.
When partner Jeff Zalaznick met with hotelier Sean MacPherson to discuss the possibility of Major Food Group doing food and beverages for the hotel, he mentioned the phrase "dirty French" in passing. "Sean loved it the second he heard it," says Torrisi. "We went on a journey to find out what it meant." This trek took the team to Paris's North African neighborhoods, Morocco's spice doctors, and the antique shops and culinary institutions of New Orleans. Eventually, the name evolved into a theme: simple, old bistro classics, animated by the eclectic flavors of the lands most influenced by French cooking and culture.
2. Man cannot live on baguettes alone.
The first day the partners landed in Paris, they came across a vendor selling mhadjeb, the stuffed and folded semolina street-food crêpe of Algeria. Torrisi liked it in theory, if not execution: The packets were too greasy, too heavy, and took too long to cook. Back home, he experimented with the basic formula for three months until he found a version he loved: A single sheet of unfolded dough, garnished and sliced, was just what he wanted for bread service. (Baguette lovers needn't worry: The crusty loaves can also be had, baked by the restaurant group's naturally leavened dough queen, Melissa Weller.)
3. Inspect, then select your oysters tableside.
Torrisi and Zalaznick are finicky about their oysters and hate it when the ones they order don't live up to expectations. At Dirty French, the raw bar will consist entirely of East Coast oysters, which will be whisked to the table, open on the half shell, for inspection before ordering. Torrisi considers this tableside presentation somewhat game-changing, but essential. "We believe when choosing oysters, to truly get what you want, to see what the oyster really looks like is important," he says. "Even oysters you eat a lot vary in size, and that's a big factor in getting what you like — the size and shape. Some have deep cups; some are skinny and long with shallow cups. They're expensive. You should see what you're buying."
4. Even the French love food on a stick. They just call it en brochette.
Torrisi has been on a bit of a grilling tear over the past year at Torrisi Italian Specialties, and he's brought that obsession to Dirty French. Components of many dishes, from oysters to dry-aged rib-eye cap, are cooked on a collection of antique, one-of-a-kind skewers Torrisi found on eBay, most with an animal motif. "I use them when appropriate," he says. "Frisée with duck giblets on the duck skewer; beef skewer on the cow."
5. Rotisseries are good. Rotisserie chicken, not so much.
"We didn't want to rotisserie chicken because we believe it's not the best way to cook it," says Torrisi, not a little controversially. "The rotisserie is actually a very sophisticated piece of equipment when used with the doors open. You can cook pieces of meat for a long time and have them come out pink and tender, not gray and overdone." He plans to employ that technology selectively. "We use cuts that benefit from super-high heat, like whole ducks, and cuts that take a long time, like lamb shoulder." His aim: "To combine the ideas of modern cooking, in the sense of cooking proteins super long and slow, and apply it to an ancient piece of cooking equipment, and also to use the barbecue method of dry-rubbing with spices overnight."
6. A menu is not a grocery list.
Unlike many contemporary New York menus, which can read like a demented laundry list of things that should never go together, the one at Dirty French keeps things short and simple, in many cases emphasizing the old-school technique or preparation ("Amandine," "Terrine," "Papillote") over the featured ingredient. "We wanted to highlight classic French dishes and techniques and the different ways we augmented them," he says. "This style of writing the menu will help guests understand the Dirty French concept easier."

Related: What to Eat at Team Torrisi's Dirty French, Opening Later This Month