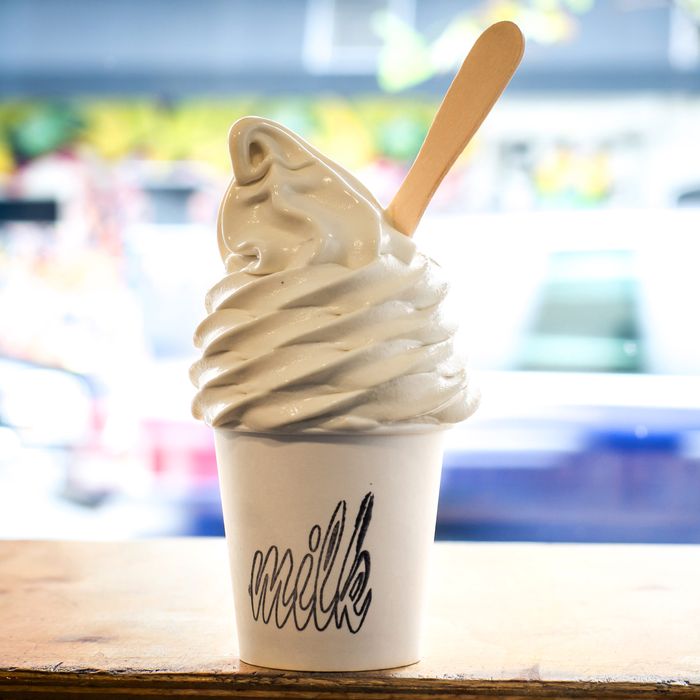 Plus compost-cookie flavor, and birthday cake, and… well, there's a lot.
Photo: Paul Wagtouicz
Devoted Milk Bar fans know that Christina Tosi dutifully changes her menus every four months, and for the late-summer-to-fall season, she has remixed her beloved pie and cookie flavors into ice creams: Crack Pie soft-serve in the East Village, Compost Cookie soft-serve in Williamsburg, Blueberry & Cream Cookie soft-serve in midtown, Candy Bar Pie soft-serve on the Upper West Side, and Birthday Cake soft-serve in Carroll Gardens.
All flavors will be available as twists with Tosi's signature Cereal Milk flavor, and there are even a few more new offerings — like blueberry-bagel bombs, a Fruity Daiquiri shake, and chocolate-chip truffles. You'll need to do a full Milk Bar crawl to taste it all, of course, but you should definitely start with the Crack Pie flavor, which carries the famous flavors of toasted oat crust and gooey butter filling.