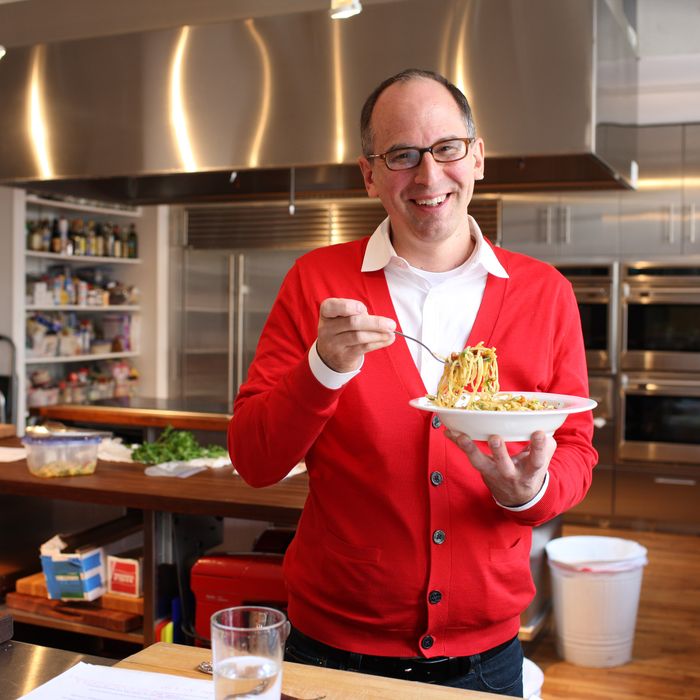 Oseland's is starting a new magazine.
Photo: Melissa Hom
An internal memo circulated to staffers at Saveur today revealed that editor-in-chief James Oseland will leave the magazine after next Friday, Capital reports. The site says that Oseland made the decision "after he learned last week that Bonnier Corp. would bring in an editorial director to reboot the 20-year-old brand and oversee its presence across all platforms." Meanwhile, Oseland confirms the news to Eater and says he will start a "new brand with Rodale's magazine division."
Oseland's replacement has not yet been named, but the multi-tasker will be difficult to replace: Saveur has won numerous honors and awards, including eight from the James Beard Foundation, while under Oseland's direction in the last eight years, during which time he also served as a judge on Top Chef Masters and published a coffee-table book with the brand. Additionally, his first memoir, a book about his punk-rock upbringing called Jimmy Neurosis, is set to be published in April of 2015.
Saveur editor in chief James Oseland to exit [Capital]
Longtime Saveur EIC James Oseland Resigns [Eater]
* This post has been updated with new information.