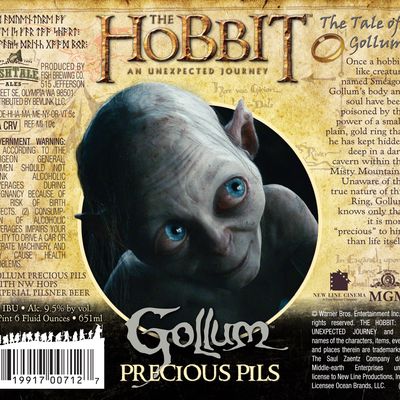 Prepare for the worlds of beer freaks and Tolkien fans to collide as this trio of Hobbit microbrews hits shelves in coming weeks. The series is the work of Olympia, Washington–based microbrewery Fish Brewing and a Fellowship-size group of partners that include BevLink, Ocean Brands, Warner Brothers, and New Line Productions. That's a lot of credits.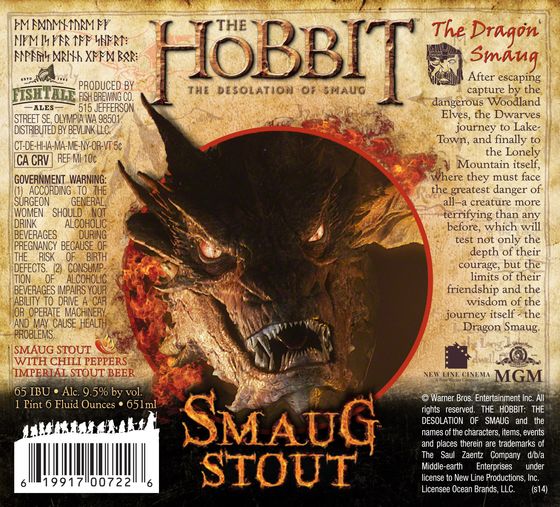 This one's got chili peppers, because Smaug likes habaneros.Photo: Courtesy of BevLink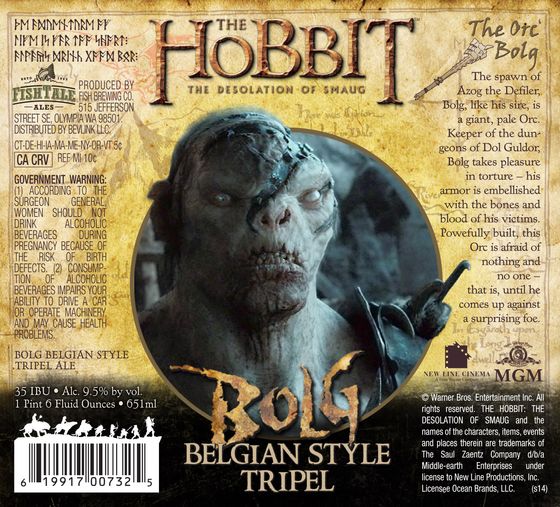 We always kind of suspected Bolg was part Belgian.Photo: Courtesy of BevLink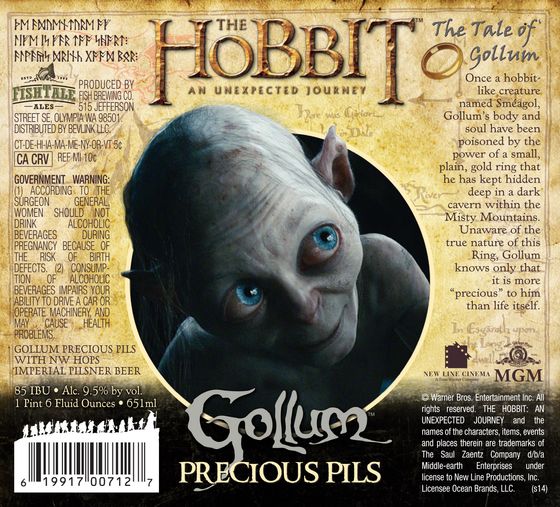 Buy all three and play a round of Tolkein-style FMK.Photo: Courtesy of BevLink

The first release gives Gollum yet another gold-hued monomania — his own Gollum Precious Pils — followed by Smaug Stout, a black imperial stout perversely spiked with fiery chilies; and Bolg Belgian Style Tripel, a strong Belgian named for the new film's key villain. All three are 9.5 percent ABV. BevLink tells BeerPulse they'll be available first "in the west," 22-ounce size only, presumably all in time for The Battle of the Five Armies' December release, but the eventual goal is nationwide distribution and maybe domination.
The Hobbit Series of Beer Ships This Week, Coming Very Soon [BeerPulse]