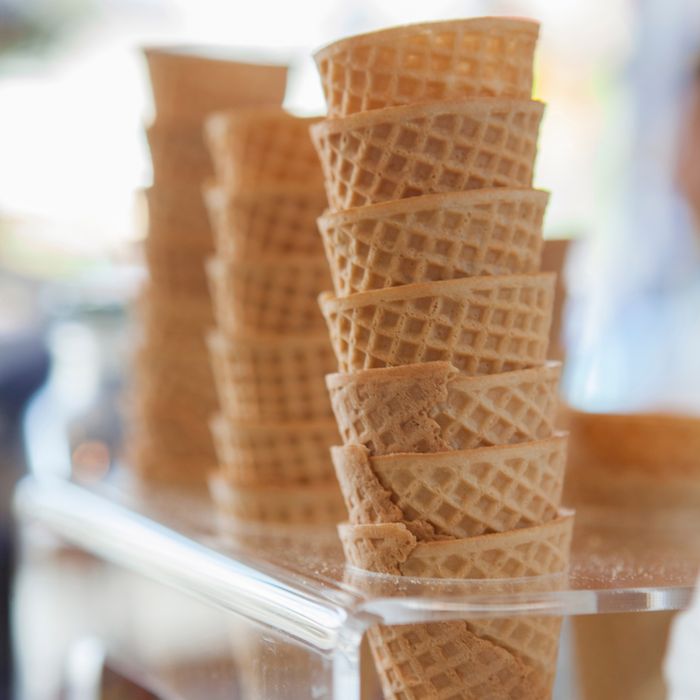 You want sprinkles or not?
Photo: Christopher Villano/Corbis
We're shoving off a few hours early, but just remember there's a lot to look forward to coming up right after the break: Thoughtfully devised Champagne and fried chicken pairings, smoked meat on Martin's potato rolls, killer ramen, and innovative Manhattan clam chowder piqued with mezcal and chiles. Also in the Department of Things to Look Forward To: Team Torrisi will go coastal on the high line, Alex Stupak will cook tacos al pastor, and Jody Williams and Rita Sodi will fry baby artichokes and stuff sardines with delicious things. Check out New York's fall drinking and eating previews when you get a chance, and have a great and safe Labor Day weekend. (And watch out for flying pturkeydactyls and nose-to-tail bros — they're the worst.) We'll be back here on Tuesday morning with some scoops to fill these cones.